That's what HE said Thursday is a weekly meme hosted at Chapter Break, where you post a favorite line from your book boyfriend to his heroine. 
I love me some Gideon Cross, so this week I'm sharing a few quotes from him via Entwined with You by Sylvia Day.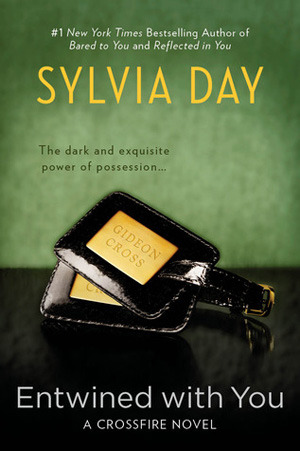 "I look at you, angel, and I want you so badly. I want to be with you, listen to you, talk to you. I want to hear you laugh and hold you when you cry. I want to sit next to you, breathe the same air, share the same life. I want to wake up to you like this every day forever. I want you."  
"What the hell was I supposed to do, Eva? I didn't know you existed." Gideon's voice deepened, roughened. "If I'd known you were out there, I would've hunted you down. I wouldn't have waited a second to find you. But I didn't know, and I settled for less. So did you. We both wasted ourselves on the wrong people." 
"There's no work involved in fucking you, angel." His slow smile was pure satiated male. "I'm grateful for the privilege."  
YUM! and YOWZA!
Thank you Sylvia Day for giving the world Gideon Cross!!!
Tamie Xo