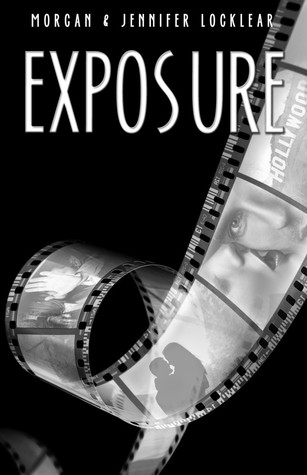 Publicist Shaunna Noble is no stranger to the ego-filled dysfunction of Hollywood's elite, but is she ready for her two biggest clients to turn into her worst nightmare?
Kyle Petersen and Michelle Cooper are Hollywood royalty, everyone's favorite celebrity couple, but while on location filming their new summer blockbuster, Kyle ambushes his wife with divorce papers and orders Shaunna to destroy Michelle in the media. Unwilling to comply, Shaunna spectacularly and publicly quits her job, humiliating Kyle in the process.
David Quinn, a struggling actor cast alongside the A-listers, is caught in the crossfire. When pictures surface of David and Michelle out on the town, media and fans rush to crown them Hollywood's new hot couple. Kyle explodes, tensions boil over, and everyone's lives and careers are thrown into jeopardy.
So what's a publicist to do? Especially when Shaunna finds herself falling in love with the sexy and talented David. Can she put out fires on the set while keeping the flames burning in the bedroom?
Love, lies and passion. What happens when the naked truth is exposed?
My review: 
If you're looking for a fabulous summer read with a great romance as well as well as some unexpected twists then Exposure by Morgan and Jennifer Locklear is the perfect book for you.
There's a great cast of main characters, including one you'll love to hate from the very beginning of the book, Kyle Peterson, and believe me…you'll feel a whole lot of sympathy for his long-suffering wife, Michelle. BUT it's Shaunna and David who will steal your hearts. Exposure is set in the film industry and as in real life there are plenty of moments of backstabbing and backbiting behind the scenes.
Shaunna is a publicist who grew up in the industry, and knows how to put the right spin on bad situations, but she has her hands full when two of her biggest clients decide to end their marriage. I loved it when she showed her feisty attitude, but it was also endearing to see her softer, shyer side. Another plus for me? This girl LOVES Disneyland!
David is a B list actor who is planning on getting out of the Hollywood rat race when he gets a part in a major movie…Sling Shot.  He's gorgeous, sexy and romantic which makes him a perfect book boyfriend to add to your list.
Humor and heat are two of my favorite things, and MOG and Jenn combine the two effortlessly. The relationship between Shaunna and David developes at a nice pace…not too fast but not too slow. There are nicely written love scenes which are both steamy and romantic. The secondary characters are meaningful and add to the depth of the story. I loved the references to things like twitter, EW, the Golden Globes, etc. because they make this novel both contemporary and relatable. There's also  a lot of clever dialogue which made me laugh and smile many times.
I'm recommending you get your hands on this one, curl up in your favorite reading place and enjoy. It's a wonderful debut novel, and I look forward to whatever this duo decides to write next. Bonus points for the great book cover on this one. It's one of my favorites so far this year.
My rating for Exposure by Morgan and Jennifer Locklear:
4 big, fat hearts!
​Bio​
Morgan and Jennifer Locklear met in 1989 as teenagers and became high school sweethearts.  They have been married since 1995 and live in the Pacific Northwest region of the United States with their two children, a son and daughter.
Although both enjoyed creative writing in their youth, they have only been working as a writing team since 2010. Since then they have created a dozen full-length and short stories together.
Jennifer has been employed in fundraising and development for a non-profit organization since 2000. She also enjoys participating in charitable activities, both locally and online. In her (limited) free time she is an avid reader.
Morgan has been employed in the hospitality industry since 1998. He has been active in the local performing arts community since childhood with many acting and directing credits to his name. He is also a musician and songwriter and has recorded 6 albums.
**I received a copy of this book in exchange for an honest review**
Tamie Xo