It's Thursday again and I enjoyed sharing some teasers with you last week, so let's do it again…
This week I'm sharing a few lines from Perfect Kind of Trouble by Chelsea Fine which I'm almost  done reading and have really enjoyed. The couple in this book is Daren Ackwood and Kayla Turner, and there are a lot of great lines in the book. Here's a sample.
From Daren: 
"I don't want you to think I'm some disgusting pig who just wants to drool all over you … Although, side note, I do want to drool all over you. I just don't want to be piggish about it." 
"She can't say things like "give me a ride" and touch her mouth at the same time. That's just not fair."
"I'm willing to rub tongues all day if that's what it takes. Hell, I'll tongue you all night if it'll get me off your Stranger Shit List."
 Kayla has one of the best lines in the book when she says:
"As flattered as I am that you'd extend your public-servicing penis to me, I think I'm going to pass."
If this one isn't on your radar yet…it should be.
BUY LINKS: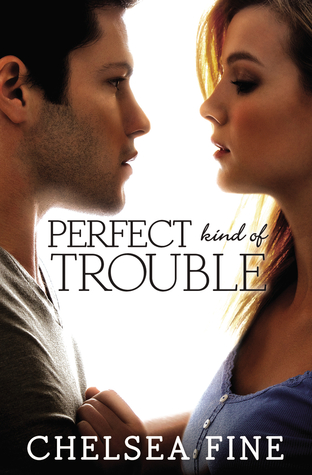 About the author:
 Chelsea lives in Phoenix, Arizona, where she spends most of her time writing stories, painting murals, and avoiding housework at all costs. She's ridiculously bad at doing dishes and claims to be allergic to laundry. Her obsessions include: superheroes, coffee, sleeping-in, and crazy socks. She lives with her husband and two children, who graciously tolerate her inability to resist teenage drama on TV and her complete lack of skill in the kitchen.
Happy reading all!