"Thirsty Thursdays" is an original weekly feature where we highlight all that makes our mouth water in the world of books. Join us each week where we will pick either a quote, book cover, book boyfriend or kiss from our favorite books, that makes us all swoony.
This week it's book covers that make your pulse jump…
OMGeee…two covers came to mind immediately. There are a few books that I keep on my desk at all times (unless I'm reading them of course) because not only are they my favorites…I FLOVE the covers.
1st up is the cover for Breakable by Tammara Webber. I never get tired of looking at this one and in person it's even more amazing than what you see on screen. I just want to kiss the picture of Lucas…or lick it 😉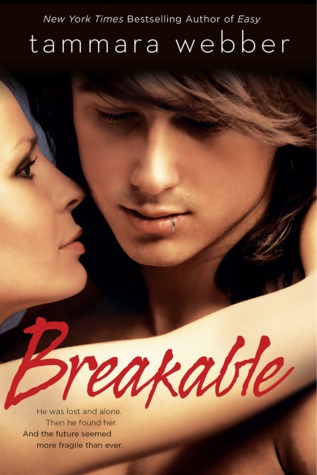 Next up is Archer's Voice by Mia Sheridan. Even though there's no face time I think this one is still super sexy. I mean c'mon…those arms…that back. YOWZA!
What cover makes you all swoony and excited?!?
Tamie Xo