Today we have a really special treat for you. NYT and USA Today Bestselling author (and a favorite around here) Sylvain Reynard interviewed Morgan and Jennifer Locklear who recently published their debut novel, and Bookish Temptations has the honor of sharing it with you 🙂
So without further commentary from me…here you go…
Today, it's my great pleasure to interview Morgan and Jennifer Locklear, long time friends of mine and authors of the newly released novel "Exposure."
Morgan and Jennifer, it's a pleasure to speak with you.
Hello SR. It's nice chatting with you. You've always been supportive of us over the years, and we'd like to begin by saying how much we appreciate your friendship. Thank you so much for taking a few minutes out of your day to speak with us about "Exposure".
You wrote "Exposure" together. How did you collaborate and what was your writing process?
Jennifer: A couple of years ago, we were enjoying a date night – sitting in a lounge enjoying appetizers, cocktails and a gorgeous view of the ocean. It was a perfect evening out with my husband, and in a relaxed state of mind I let it slip that I was being stalked by a Plot Bunny. Morgan immediately took an interest and asked me to share the details with him. The more I shared with him, the more animated he became. He liked the premise and encouraged me to pursue it, but I was hesitant to tackle it on my own for several reasons. So I asked Morgan if he would write it with me, and he eagerly agreed.
Morgan: In the case of our novel, "Exposure", it was a true collaboration. We outlined the chapters together, and then one of us would take a crack at writing the first draft. When that was done, we'd go through the draft together to figure out what things could be added or amended. Then the other writer would take their pass at it before meeting up again for a second edit. We also asked several trusted friends to beta read the chapters for feedback. Since there were two of us writing the story, it was critical to have some neutral eyes look over the manuscript. It helped us to know if we were hitting all the right marks in our storytelling.
What are the advantages to writing with someone else?
Writing is by nature a solitary endeavor, but in our experience having another person to encourage and enhance the process has only improved the quality of the story. We don't always write together, but we do always work a story together. Sometimes Morgan writes while Jennifer edits and vice versa.  But we always outline together and find that the time spent with one another on writing projects has not only strengthened plotlines, but our personal relationship as well.
What are the disadvantages?
Morgan: The hardest part is the editing process. When we're trying to reword a sentence, for instance, two solutions usually present themselves and together we have to agree on which thought is the better one to go with.  It's not a bad thing, but it can slow the editing process down because the decision can't always be made spontaneously.
Jennifer: Most of the time it goes well. We lock ourselves away in a room and I read a chapter out loud while Morgan listens. This way, we are both able to hone in on errors within the manuscript and address them.  If there are bigger issues to tackle – scenes to be cut or moments to elaborate on – it means we both have to be in agreement on any change.  Even the shuffling of a word or two must be agreed upon, or else one author is unaware of what the other is up to. Nine times out of ten, these changes are simple. But on occasion one writer wants to mess with something and the other is not so easily convinced.  That's when things get interesting, and that's when being locked away in a room together doesn't always seem like the brightest idea. And because we're not just co-authors but also husband and wife, this means disagreements should always be settled before day's end.
Is your real-life partnership a help to your writing collaboration? In what way(s)?
Jennifer: Absolutely. From the beginning of our relationship, we've always enjoyed doing things together. That's not to say that we do everything with one another or that we don't have our individual pursuits, but whenever we have chosen to work on a project together, it's always been a good experience. In the case of writing, it all came together unexpectedly. Morgan started writing a story one day and he needed an editor, so I volunteered. When I read the prologue and first chapter and asked him what was happening next, he hadn't figured it out yet. So we went for a walk in the woods near our home and outlined his next chapter together. The experience was so fun for us that those brainstorming walks became a daily exercise and a cherished bonding experience. Sharing that creative process with Morgan has resulted in some of the best days of our marriage.
Morgan: Because we're married and we're also parents, we've been making important decisions together on a daily basis for years. Whether it's real life or writing, we've learned how to communicate with one another and tackle the issues that matter without getting suckered in by the semantics that don't. I trust Jennifer as a wife and mother so much that it makes it profoundly easy for me to trust her as a writing partner.
Tell us about "Exposure."
"Exposure" was released by Omnific Publishing in June, and is a contemporary romance set in present day Hollywood. As reviews have begun to filter in, we've noticed that people are responding most to the descriptive narrative, the dialogue exchanges and the humor.
Here is the synopsis:
Publicist Shaunna Noble is no stranger to the ego-filled dysfunction of Hollywood's elite, but is she ready for her two biggest clients to turn into her worst nightmare?

Kyle Petersen and Michelle Cooper are Hollywood royalty, everyone's favorite celebrity couple, but while on location filming their new summer blockbuster, Kyle ambushes his wife with divorce papers and orders Shaunna to destroy Michelle in the media. Unwilling to comply, Shaunna spectacularly and publicly quits her job, humiliating Kyle in the process.

David Quinn, a struggling actor cast alongside the A-listers, is caught in the crossfire. When pictures surface of David and Michelle out on the town, media and fans rush to crown them Hollywood's new hot couple. Kyle explodes, tensions boil over, and everyone's lives and careers are thrown into jeopardy. 

So what's a publicist to do? Especially when Shaunna finds herself falling in love with the sexy and talented David. Can she put out fires on the set while keeping the flames burning in the bedroom?

Love, lies and passion. What happens when the naked truth is exposed?
What's next for you as a writing team?
Morgan: Last November (for National Novel Writing Month) I completed the first draft of a paranormal romance that takes place largely in New York City's subway system. This story has a lot more drama than "Exposure" and I'm excited to tap into those stronger emotions. Jennifer has begun to edit the draft, and her initial notes have already helped craft a better version of the story. I've entitled it "Connection" and am looking forward to finishing the manuscript sometime in the next few months.
Jennifer: While Morgan has been working on "Connection", I've devoted my attention to a story idea I'm calling "Constellation." It's a contemporary romance set in central Oregon, and I'm finding that the two lead characters are quite challenging to one another. Their attraction is undeniable, but I'm not sure they're ultimately best suited for each other. They constantly seem to navigate awkward waters and I'm fascinated by what they have to say to me. I think it's a nice change of pace for us to explore individual story ideas, but we've also been developing plans to write more novels together.
What advice do you have to writers who would like to collaborate with another author?
It's imperative for the authors to have a good relationship before committing to a writing collaboration. Open and honest communication between the two is essential for the simple reason that creative writing is an emotional and personal experience. Each author will want to leave their distinctive mark on the narrative and will fight for the ideas they believe will best serve the story. Any time we disagree in writing, we each present our individual cases. So far, we've been able to hear one another out and come to agree on a solution. The most important thing is to let one person talk while the other one listens.
Do you have any suggestions for prospective writers?
If you want to write, you must make the time for it. Writing is a discipline, just like physical exercise. Once you develop the habit, don't stop. Keep going. You'll be amazed at how quickly all the words add up; and once you have something, share it with someone you trust to provide feedback. 
In our experience, some of the most enjoyable moments in the writing process result from the discussions that take place when we share our work with others. It gives us an idea of how our words are coming across to the reader, and it also tends to help us brainstorm new avenues of thought.
 Thanks very much for answering my questions and best of luck with your writing.
 -SR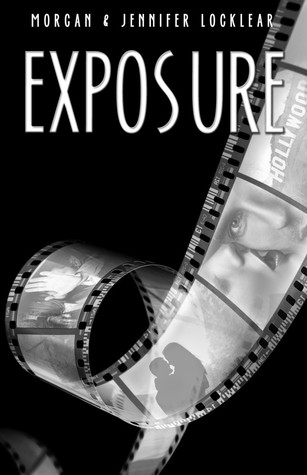 ~~~~~~~~~~~~~~~~~~~~~~~~~~~~~~~~~~~~~~~~~~~
That was great right?!? Huge thanks to SR and to Mog and Jenn.
There's also a great giveaway being hosted by the fabulous ladies of Argyle Empire. Click HERE to enter!
OOOOO…one more thing…we have something else special for you later today, so stay tuned!!
Tamie Xo