Today Elena and I are sharing our thoughts with each other and with you on the second half of Breakable by Tammara Webber. If you missed the first half of the book chat you can read it here …
Tamie: What was most surprising to you in general in the second half of the book, and also specifically regarding things we learn about Landon?
Elena: Well, I have to say I was surprised by several things. Landon reached some very low points, and that both unnerved me and tugged at my heartstrings. But what surprised me in a good way was how Landon decided to listen to Charles and take up on his offer. I was afraid he wouldn't have done that.
You know, Tamie, one of the things I loved the most about this second half of the book, is that we get so many new scenes that they weren't in Easy. For example ***SPOILER AHEAD*** we get to see Jacqueline meeting Lucas's father for the first time. I really loved that scene, because it was so meaningful for all those involved…
Tamie: I agree, Elena. One of the things I liked best was finding out the whys of so many things that happened in Easy. For example, why did Lucas put the breaks on a very intimate scene. (The scene begins on page 267 in Breakable, and on page 208 of Easy.) That one always had me mystified, and it all made so much sense getting his POV.
Tamie: Another thing I really loved was that we get to see a little more into the future.
Elena: Oh yes, me too Tamie. I loved those new scenes Tammara gave us. They were beautiful and very touching!
Tamie: I definitely thought the love scenes were way hotter in Breakable, and I'm not ashamed to admit that I was glad they were.
Elena: Yep, me too. I loved that those scenes were hot, but not vulgar. Tammara Webber wrote them beautifully. Who would you see as Lucas and Jacqueline, Tamie? For Lucas I have two picks: my first choice is Dusan Novakovich, the model who graces the cover of Breakable. He's the perfect Lucas for me.
But I could also very well see the novel Cameron Smith. He's very handsome and every time I see a picture of him, Lucas comes to mind.
As for Jacqueline, I'd see Shailene Woodley. In my opinion, she has the sweetness but also the fierceness that characterize this character.
What about you, Tamie?
Tamie: My perfect Lucas is definitely Dusan Novakovich. He's always been who I see in my head when I'm reading. I hadn't thought about Shailene before but I think she's a great choice.
Elena: What will you take with you from these books, Tamie? Personally, I loved how this story tells us to be strong, to fight for what we want and it also tells that bad events don't define us. There's a beautiful message by Tammara Webber at the end of the Acknowledgements that is very powerful and everyone should read it. A great message we should always carry with us. Thanks Tammara for such a moving and beautiful story!
Tamie: What a great question. I think all of what you said is true for me as well. I would also add that we've all made bad choices and decisions in our lives, but that we have the power to learn and grow from them. Also, it's ok to ask others for help, or to accept help when it's offered. That's really a tough thing for me to do personally, but I'm trying to work on that. Finally, I think many people struggle with the notion that they aren't deserving of love for all kinds of reasons when in reality we do deserve it.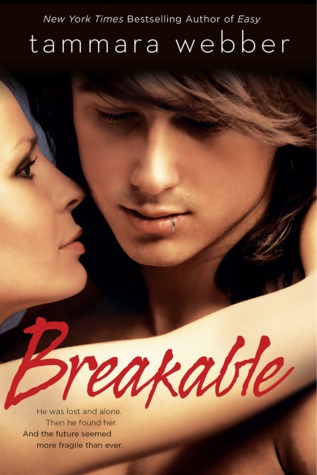 We can't say enough about this book, and give it our highest recommendation!!
Tamie and Elena