"What book boyfriend is in your bed this morning?"
When I saw the awesome and amazing trailer for the Fifty Shades of Grey movie I got so excited that I decided I had to do a reread of the book. In reality I know that means I'll reread the entire series because I'm never able to read just one. I was looking at the review I wrote for this book way back in August of 2011 and this is how I described Christian…
To say that Christian is  HAWT is an understatement. He's tall, broad shouldered, has particularly spectacular hips *bites my lip hard* smoldering gray eyes, and dark copper hair. He also smells divine… O and did I mention he has long, slender fingers? YOWZA! He's also the rich CEO of Grey Enterprises Holdings Inc., arrogant, and has a penchant for BDSM.
I went into even more detail as to why I love Christian in a post I wrote in Jan. 2012…
Christian has a rocking HAWT body. He's tall…I like tall. He's toned and well muscled…all over. YOWZA!  I like that too! He has sexy coppery colored hair that has that tousled just fucked look all the time, and it seems to me that it demands to be touched…often.  He has  gray eyes that are described in so many ways…luminous, molten gray, hungry, blazing…among them. I'd like nothing better than to be on the receiving end of staring into those eyes…for hours… in erm…well you know…CoughInallkindsof positionsCough. He smells heavenly. I think it's important that my guys smell yummy. He's smart and an uber successful entrepreneur, with a philanthropic bent. He plays the piano beautifully. He can fly a helicopter, sail, and he knows his way around a glider too. He speaks French…Oh mon dieu, pouvez-vous imaginer? *Hard Thud* Yeah…he's also into major "kinky fuckery". When I first read that term?  I think my jaw actually dropped… and stayed there a while. I don't remember ever having a fantasy boyfriend that was into BDSM so I wasn't quite sure how I'd react to it. It's quite arousing to be honest, and it certainly sets him apart from my other guys! Jeez…my guy is so talented why wouldn't I adore him?!?
So yeah…Christian Grey is back in my bed once more…and I'm loving it 😉
Thanks to E.L. James for creating one of my all time and forever  favorite book boyfriends! Is it February yet?!?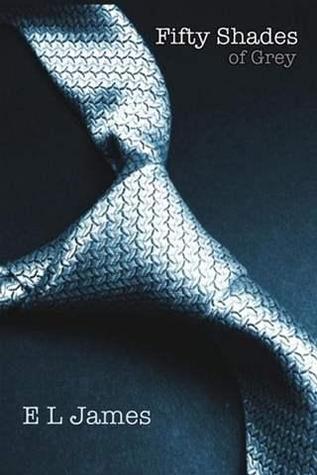 Who's in your bed this fine Sunday?
Tamie Xo