I'm so excited to be able to share this interview with you from Christina Lee and Tessa Bailey. There's also an amazing giveaway that they've provided after the interview.
Now, I'm going to turn it over to Christina…
  I'm THRILLED to be doing an author to author interview with Tessa Bailey, also known as the QUEEN of dirty talk. Major fangirl! I love her boys, er, books and she is just a lovely, kind, and funny human being in person. And squeezable. Very squeezable.
 On to the interview.
 Christina: What's your favorite flavor potato chip?
 Tessa: For my money, there is no better potato chip flavor than nacho cheese Doritos. Cool Ranch on a rare occasion. My relatives in Ireland eat the most insane flavors of potato chips and I cannot get on board. Oxtail, cheese and onion. They are so passionate about cheese and onion potato chips, to an almost religious degree and I think they secretly hate me more every time I turn it down. Bring me Doritos or bring me death.
 Christina: LOL! I'm also a fan of Nacho Cheese and Cool Ranch Doritos. But I've got to say Cheddar and Sour Cream Lays tops those for me. Tops them, I tell you! If you put the bag in front of me, you will never get it back. So, I guess I do kind of identify with your relatives, Tessa (er, minus the onions). Maybe I should go visit them, yes? We can sit and visit and eat lots of chips (and drink some Guinness?).
 Tessa: Well, count me in for the Guinness, at least, and you are welcome any time! I approve heartily of your chip selection, too. I wouldn't kick a bag of Cheddar and Sour Cream Lays out of my bed. No ma'am.
Christina:  How about favorite Jolly Rancher flavor?
 Tessa: I wasn't aware there was any other flavors besides watermelon. It's the only flavor as far as I'm concerned.
 Christina: Oh I beg to differ. You keep all the watermelon and save the green apple for me!
 Tessa: Heathen.
Christina:  If you could only choose ONE of your heroes to spend a hot night with, who would it be and why?
 Tessa: Of the heroes who have been published already, I would choose Brent every single time. I've never had a man capable of picking me up and throwing me over his shoulder with little or no effort. It sounds nice. I'd like to try that. Also, he's capable of making me laugh, which is almost as good as naked shoulder carrying. ALMOST.
 Christina: WAIT A MINUTE. I have obviously not experienced Brent yet. *runs off to download Asking For Trouble immediately* "Oh look, it's already waiting on my Kindle, DOH*    
 Yeah, the idea of a guy being able to pick me up easily is appealing—also the idea of holding me up against a shower wall, for example. Any wall, actually. I want that. I'd choose my sweet, soulful, dirty talking hero Kai from Whisper to Me, because I'd also like to be able to experience all the piercings in all the right places—while up against that shower wall. Or again, ANY wall.
 Tessa: Slippery shower piercings on my best friend's older brother, Kai. Oh my. He is delicious. *considers immediate reread*
 Christina: Do you remember your first kiss (with tongue)? Your first thought during it?
 Tessa: It was unforgettable. Freshman year of high school. His name was Ryan Turk and he pulled me into the dumpster area by the school parking lot to lay one on me, still wearing his sweaty football pads. I just remember thinking, "I can't believe my proximity to a dumpster right now. This is nothing like I've read. Is he touching my butt mere inches from a dumpster? Dumpster, dumpster, dumpster." I broke up with him later that night on the phone.
 Christina: SNORT!!!!! You did NOT break up with him that same night! Poor thing is probably scarred for the rest of his life and will never look at a dumpster the same again. 😉  I've got to say, I admire people who remember names. I'm terrible with them so I don't know the name of the first boy to shove his tongue down my throat behind somebody's garage. I remember thinking his tongue was long and slimy and the kiss being not anything like the books I've read. So boys remember: start off slow, with just the tip of your tongue before going whole hog in the girl's mouth. She does not want you to know her tonsils intimately.
 Tessa: Excellent advice. Ease in, guys. And yes, I did break up with him over the phone, which was horrible of me. But karma got me back a month later when a boy broke up with me on my answering machine and my dad intercepted. I think I'm absolved.
 Christina: Favorite movie couple?
 Tessa: I don't know if they count as a technical "couple," but one of my favorite movies of all time is Angus. It's about an overweight, socially-awkward high schooler and his crush on the head cheerleader. Ostensibly, anyway. It's about much more than that. There is this amazing moment toward the end of the movie where Angus realizes everyone has their own version of self-loathing, even the head cheerleader and he just comes into his own, gets the girl and stands up to the bully, played by James Van Der Beek. It's a great frickin' movie and it has a beautiful message. So, Angus and the head cheerleader. They're my fave. But Bradley Cooper and Jennifer Lawrence in Silver Lining's Playbook run a very close second. 
 Christina: Aw, Angus! Bradley and Jennifer are also up there for me in Silver Lining's Playbook. But I'm going back in time for mine: Library. Emerald green gown. Against a stack of book. Sigh…best kissing/sex scene in the history of movies. Has anyone guessed it yet? James McAvoy and Keira Knightley in the movie Atonement. Woo, swooning just thinking about it! Let me go find that clip on You Tube again.
 Tessa: That scene is amazing. It's forever imprinted on my memory. You know me, though. I liked that dirty note he sent her even better 😉
 Christina: Yessssss, that note. Oh. My. Lawdy. 😉  Take a picture of your work desk and share it?
 Tessa: This is my bulletin board hanging above my desk. I've got all the important people up there. David Bowie, Dolly Parton, Judge Judy. There's a photo strip of me and my daughter. A card that came with some flowers from my editor. A postcard with some old ladies on it that my best friend and I decided would be us in a few decades. I will not subject you to the mess below.
Christina: Love it, Tessa!  I took a picture of my boring messy desk with Tessa's picture on my screen, because hers is way more interesting!
Christina: What is the last dream you had that you can remember?
 Tessa: I dreamed I showed up to book convention without any books to sign. Like, my worst nightmare. So I was sitting in the lobby talking to authors and the whole time in my dream, I was thinking, I'm just going to wait until their backs are turned so I can sneak out the door and get the hell out of dodge. I'll quit writing and that will be that. I think I made it as far as the parking lot before the inevitable dream roadblocks were thrown into place. Cars were blocking my exit, people kept waving me over. Oh God, I'm cringing over it even now.
 Christina: Ha! That is some dream, Tessa! I hardly ever dream, but when I do it's always right before something I'm totally anxious about. And I'm always standing naked in front of a classroom of my peers. It is horrifically embarrassing and frustrating at the same time. I cannot find my clothes anywhere!
 Christina: What nickname does your husband have for you?
 Tessa: My husband calls me "chicken." I don't really understand the significance behind it, but he says it's because I'm his bird. When we were first dating, he used to call me "Scrumpy Jack." Again, I don't know why, but I must have shown my displeasure over such an unappealing name because he doesn't call me that anymore. I kind of miss it!
 Christina: Aw Tessa! Nicknames are so silly and sweet and endearing and make not a lick of sense except to the two people using them. Our nickname for each other is ridiculous. It began simply with "honey" when we started dating, then evolved to "honit" (who the hell knows why—see? Ridiculous!) and now it's just plain "Nit". It's dumb but we use it so frequently that our Little Bean (the name I've dubbed my little guy) will yell it across the room. "Niiiiit, Daddy's calling you!" *facepalm*
 Tessa: Oh, but I LOVE that. I think it's romantic because it's exclusive to the two people. The weirder the better, I say.
 Christina: That was fun. Thanks SO MUCH for having us! *squeezes the stuffing out of Tessa*
 Tessa: *SQUEEZES CHRISTINA BACK…apologizes for broken bones*
Christina and Tessa have given us an awesome giveaway for you guys, AND its International!
Click HERE to enter the contest. Here's what you could win:
From Christina: 1 signed copy of All of You + necklace and from Tessa: 1 signed copy of Baiting the Maid of Honor + necklace
Here's a picture of the necklace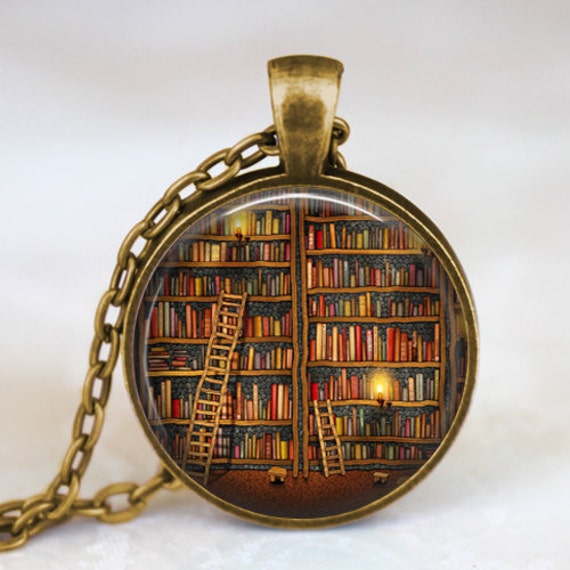 Mad love and HUGE thanks to both of you!!!
Tamie Xo