The original meme from Midnight Book Girl asks what book has been in your bed this morning?  But, what I want to know is…"What book boyfriend is in your bed this morning?"
This Sunday I'm in bed with Jacob Decker from Kaleidoscope by Kristen Ashley. By now y'all know I'm a super fan of KA right?!? I actually read this book for the first time last January when it was published as an e-book. I FLOVED it!!! Now it's finally coming out in print, and I was beside myself when I received a copy. This past week I've been rereading it and falling in love with Jacob Decker all over again.
I have all kinds of book boyfriends…some have past or present issues…some don't. Jacob really doesn't. He was hung up on someone from his past but not in a way that really interfered with his life other than when he lost that woman he also lost a friend who meant a great deal to him. That was Emme, and when they reconnect years later it is faneffingtastic. Their story is one of my absolute favorites from KA. You can read my review here. 
Let's just focus on Jacob for today tho (Deck to his friends). The very first line of the synopsis says in part "Sexy, gifted, and loyal, PI Jacob Decker is a tall, cool drink of perfection…" Boy is he ever!!! He's also incredibly smart, caring, loyal, good at what he does for a living, and he cooks too…total WIN!!! O…Wait…I forgot to mention that in the bedroom…he's extremely generous. Yep, he's a giver ladies. YOWZA!!!
One last thing that I gotta mention is that the story of the kaleidoscope itself will really touch your heart 🙂
I strongly recommend and urge you to get this book…either on your e-reader or when it comes out in print on the 16th…or both because it's just that good.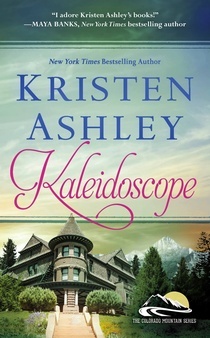 Sexy, gifted, and loyal, PI Jacob Decker is a tall, cool drink of perfection who had Emmanuelle Holmes at "hello." His relationship with Emme's best friend kept them apart for years, but things have changed. Now that a case has brought him to Gnaw Bone, Colorado, the road is wide open for Emme and Deck to explore something hotter and deeper than Emme dreamed possible. So why is she sabotaging the best thing that's ever happened to her?
It isn't easy to catch Deck off guard, but Emme does just that when she walks back into his life after nine long years. The curvy brunette had her charms back in the day, but now she's a bona fide knockout . . . and she wants to rekindle their friendship. Deck, however, wants more. Emme's always been the one; she excites Deck's body and mind like no other woman can. But a dark chapter from Emme's past overshadows their future together. Now only Deck can help her turn the page-if she'll let him .
Who's in your bed this morning?
Tamie Xo