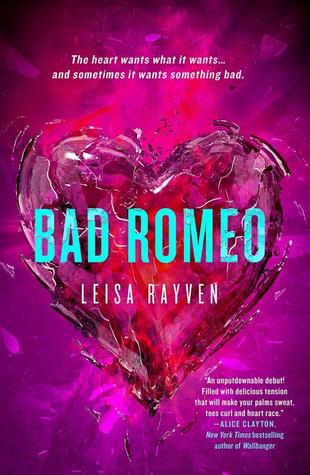 When Cassie Taylor met Ethan Holt at acting school, sparks flew. She was the good girl actress. He was the bad boy about campus. But one fated casting choice for Romeo and Juliet changed it all. Like the characters they were playing, Cassie and Ethan's romance seemed destined. Until he broke her heart and betrayed her trust. Now the A-list heartthrob is back in her life and turning her world around. One touch at a time.
Cast as romantic leads once again, they're forced to confront raw memories of the heartbreaking lows and pulse-pounding highs of their secret college affair. But they'll also discover that people who rub each other the wrong way often make the best sparks.
Often times the hardest reviews for me to write are for the books that I'm crazy, mad in love with. Maybe it's because the story fills me up with so much emotion that I have a hard time trying to convey the magic I've just experienced. Maybe it's because I'm overwhelmed with awe that there are normal, everyday people who have this ability, a true gift really, to create a story that absolutely transports me into the world the author has created. I see it, I feel it, I'm consumed by it, and it is intense. Bad Romeo by Leisa Reyven is such a book.
I'm a romantic at heart. I love the notion that two people can meet, and make each other feel so deeply that it simply must follow that their souls recognize each other and become entwined and entangled. Even when that happens tho the couple it happens to don't always recognize it, or want it, or feel they deserve it.
This story alternates between past and present, so immediately we know that at some point they got together, and at some point it ended. In the present day, Ethan has returned and he's determined to fix his past wrongs, while Cassie is equally determined not to go down that road again. For me the story flowed seamlessly back and forth. The UST is almost immediate, it's undeniable, it's nearly unbearable, and it carries through the majority of the story. I cannot adequately express the very real relief I felt when the unresolved finally became resolved, but I wouldn't wish it changed at all.
I was drawn to the brooding Ethan of the past who really tried to deny what he felt for Cassie. He was very clear that she deserved someone better and that they shouldn't get involved. There comes a time in the book that we discover some of the reasons he feels this way, and while I understood it I desperately wanted him to get beyond it. I was equally, if not more so, drawn to the Ethan of present day. It took guts and courage, and hard work to finally come to terms with himself and his feelings, and to try to convey his transformation to Cassie. I loved him for his unwillingness to give up, because he finally understood that no one would be better for either of them, and that they belonged to each other in a very intrinsic way. Soul mates.
For her part, Cassie was very relatable. Her heart may have been young and inexperienced but it recognized what Ethan's did not immediately. Even tho she tried to be cautious for quite a while I think this sentence on the book cover says it perfectly…The heart knows what it wants…and sometimes it wants something bad. I also couldn't blame her for fighting against Ethan when he came back. Suffering a broken heart that leaves you damaged is not something anyone wants to risk again. Yet, I wanted her to do exactly that…to take the chance, to risk it once more, because honest to God these two are meant to be together.
From what you've read so far you might think this story is all angst and UST, but let me assure you it is not. There are also many moments of wonderful humor, tenderness, and true passion. This story moved me deeply. It was utterly compelling, and truly one of the best books I've read. My only regret is in not reading it just a little bit sooner, because it would have had and deserved a place on my best/favorites lists of 2014. That's how good it is. I must mention one more thing as I wrap this up. I floved the way it ended. Yes, it's a bit of a cliffhanger, but for me it's a hopeful one.
Leisa Reyven has earned herself favorite author status with this outstanding work, and I cannot wait for the next book. To say I was blown away, or that it rocked my world is a gross understatement. Bad Romeo gets my very highest recommendation. End of!
"You give me as little of yourself as possible, all the while driving me insane with how much I want you."
"This is what love feels like. To no longer belong to yourself. To be pulled from what you know into what you feel. No wonder people live and die for this feeling."
"I want things to be different. If you want me to apologize, I'll do it until I lose my fucking voice. I just want things to be right between us. Talk to me. Help me fix this.
"This is what we should have been. Always. Mouths and hands on each other, breathing each other's air. Reveling in our soul-deep connection, not running from it."
**I was provided with a copy of this book in exchange for an honest review**
 Amazon US ~ Amazon UK ~ Barnes and Noble ~ iTunes
Writing has always been a passion for Leisa, and even though she originally intended to be an actress, it wasn't long into her time at drama school that she began writing plays.
Those plays were bad. Very bad. Well, her friends thought they were good, but that's because they were always cast in them and any opportunity to be on stage was met with an obnoxious amount of enthusiasm.
Since then, she's honed her craft, and several of her plays have been produced and toured
throughout Australia.
These days, playwriting has given way to fiction writing, and Leisa's debut novel, BAD ROMEO, will be available in a worldwide release through Macmillan Publishing in December 2014.
Leisa lives in Australia with her husband, two little boys, three cats, and a kangaroo named Howard.
(Howard may or may not be her imaginary marsupial friend. Everyone should have one.)
Website ~  Twitter ~ Facebook ~  Goodreads
The next book in the series is Broken Juliet and is available for pre-order
Amazon US ~ Amazon UK ~ B&N ~ iTunes
Some loves never let you go…
Cassie swore she'd never forgive Ethan for breaking her heart when they were in acting school years ago. He was her one great love, and when he refused to love her back, a part of her died forever…or so she thought. Now she and Ethan are sharing a Broadway stage, and he's determined to win her back. Finally he's able to say all the things she needed to hear years ago…but can she believe him? Has he really changed, and what makes this time different from all his other broken promises?
The answer lies somewhere in the past, and now the truth will come to light. Will Cassie rediscover what it's like to be trusting and open again—the way she was before Ethan? Or is it too late for these star-crossed lovers?
Don't miss this mesmerizing final chapter in the Bad Romeo duet, the unforgettable love story that captured the hearts of over two million fans online.
 FYI: There are three books in the series, Bad Romeo and Broken Juliet tell the complete story of Ethan and Cassie. In Fall 2015, there will be a third book set in the same world and featuring characters from Bad Romeo and Broken Juliet!
Tamie Xo