Today's shout out is for a book that appeared on several of my favorite's of 2014 lists…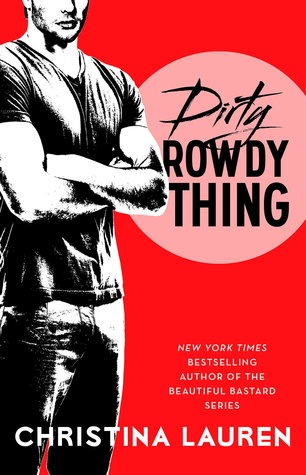 Reading Dirty Rowdy Thing by Christina Lauren was a no brainer for me. I loved Sweet Filthy Boy to the moon and back, so of course I was curious to see if I'd fall in love with Finn and Harlow as much as I did Ansel and Mia.
Finn Roberts is a dirty talker which…not gonna lie…appeals to me, and he's just so damn good at it. He's also a guy who likes to be in charge and I can get on board with that too. What I found intriguing tho is that Finn is the type of guy who thinks about things before he reacts. He's not exactly verbose, or an open book type of guy, and that makes for good reading as you discover and learn about him slowly. Honestly, I could go on and on about Finn and why he should be on your book boyfriend list, but I'm going to keep it simple and say this…he's off the charts hot and he's intriguing.
Harlow Vega is one feisty chick. She's also smart and sexy. BUT…the thing I love best about her is how fiercely loyal, loving and protective she is when it comes to her friends and family. She's a doer, a fixer, and she says what's on her mind in a pretty unfiltered way…most of the time.
I adored Dirty Rowdy Thing just as much as Sweet Filthy Boy. From the writing, to the actual story itself, to the characters and the feelings they evoked within me. It was a definite 5+ read for me, book crush status, high recommendation…I think you get that it's a favorite 😉
Tamie Xo