Stacking The Shelves is all about sharing the books you are adding to your shelves, may it be physical or virtual. This means you can include books you buy in physical store or online, books you borrow from friends or the library, review books, gifts and of course ebooks!
From Forever Romance (Grand Central Publishing)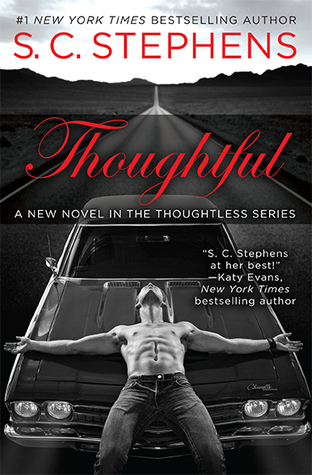 Every story has two sides, and in this new book, the epic love story between Kiera and Kellan is shown through his eyes.
All Kellan Kyle needs is his guitar, and some clean sheets of paper. Growing up in a house that was far from a home, he learned a hard lesson:You're worthless. Now his life is comfortably filled with passionate music, loyal band mates, and fast women…until he meets her.
Kiera makes him ache for more. Makes him feel for the first time that he'sworth more. But there's one problem – she's his best friend's girl.
Just when Kellan thought his emotional defenses were rock solid, Kiera's indecisive heart wreaks havoc on his soul, changing him forever. Losing Kiera is not an option.
From Gallery (Simon and Schuster)
Beautiful Beloved by Christina Lauren
Release Date: February 2nd
 In Beautiful Stranger , finance whiz Sara Dillon met the irresistibly sexy Brit, Max Stella, at a New York City club. Through the series we've watched them learn to balance commitment with their less than private brand of playfulness. In Beautiful Beloved, Max and Sara take it to the next step. But the question is: Will they be able to find a balance between the wild sexcapades they aren't ready to retire, and the demands of parenthood that come along with their new Beautiful bundle of joy? Parenthood: it's not for the weak of heart.
Released January 13th
Dirty Rush by Taylor Bell is what happens when you take the creative minds behind Babe Walker (author of the New York Times bestsellingWhite Girl Problems series) and add Rebecca Martinson to the mix. Rebecca Martinson—yes, that bitch—the former Delta Gamma sister responsible for the scathing, expletive-filled email that verbally assaulted her entire chapter for being "so f**king boring" at social functions, and threatened to "c*nt punt" every last one of them if their behavior didn't shape up. Dirty Rush is a no-holds-barred look at what really happens when you "go Greek."
Taylor Bell comes from a long line of Beta Zeta sorority sisters, who all expect her to pledge upon starting at the university. But Taylor has other plans: she's determined to give her family the proverbial middle finger and destroy the rich tradition they hold so dear by eschewing sorority life altogether. However, Taylor's resolve soon melts when she falls in with a group of hilarious, ultra-saucy girls, who introduce her to all things Greek and soften her to the idea of joining. Resigned to the fate the Greek gods have dealt her, Taylor pledges Beta Zeta and embarks on a collegiate career filled with the kind of carousing sure to make any sorority sister proud.
Soon, Taylor's experience as a BZ starts to feel like a jacked-up, drug-infused, and X-rated fairy tale—especially when reality comes crashing down and a rather lewd sex tape is leaked. The girl in the video looks a lot like Taylor. Has Taylor gone off the deep end? Or is someone trying to frame her? Unless she can prove her innocence and re-ingratiate herself with the sisters who've accused her of leaking the video in a Kim Kardashian–style bid for attention, Taylor is at risk of losing everything she's fought (partied) so hard for.
From the author~
Beautiful Redemption by Jamie McGuire 
Release date: January 27th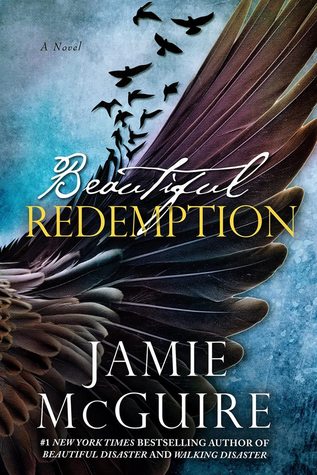 If A Maddox boy falls in love, he loves forever. But what if he didn't love you, first?
No-nonsense Liis Lindy is an agent of the FBI. Deciding she is married only to her job, she breaks off her engagement and transfers from Chicago to the field office in San Diego. She loves her desk. She is committed to her laptop. She dreams of promotions and shaking hands with the director after cracking an impossible case.
Special Agent in Charge Thomas Maddox is arrogant, unforgiving, and ruthless. He is tasked with putting away some of the world's toughest criminals, and he is one of the best the Bureau has to offer. Though, as many lives as he's saved, there is one that is beyond his reach. Younger brother Travis is faced with prison time for his involvement in a basement fire that killed dozens of college students, and the media want a conviction. Travis's only savior is his unusual tie to the mob. In a deal that will spare his brother, Thomas has agreed to recruit Travis into the FBI.
Liis is stubborn, defiant, and yet somehow softens Thomas's rough edges, making her the perfect agent to accompany him to the ceremony. Posing as a couple, they must travel to Travis & Abby's beach vow renewal and give him the news, but when the pretending ends, she finds herself wondering if they were pretending at all.
In the second installment of the Maddox Brothers books, experience firsthand the mysterious world of the elusive Thomas Maddox, and how good love can be when you're not the first, but the last.
What books did you stack your shelves with this week?
Tamie Xo