The original meme from Midnight Book Girl asks what book has been in your bed this morning?  But, what I want to know is…"What book boyfriend is in your bed this morning?"
I CANNOT even begin to express my joy at having Kellan Kyle in my bed again. He's just one of those characters who made such an impression on my heart that he claims a piece of it still. I remember when I first read Thoughtless back in September 2012. Honestly, I thought my chest was going to explode sometimes while I was reading it because of all the raw emotions it made me feel. At the time it was one of the most angst filled stories I'd ever read, but I loved it, I devoured it and wanted more.
Of course I read the entire series, and I was incredibly happy with the last book, but at the same time I was also sad that it was over. I've done many rereads since 2012, and I was overjoyed when S.C. Stephens announced that she was writing Thoughtful which is Kellan's POV of book one. It was on my list of most anticipated reads for 2015, so when I received the ARC this week my reaction was a whole lot of girlie screams and happy dancing all over my house!
Let's talk about Kellan Kyle for just a minute. As I said in a My Book Boyfriends post I wrote in 2012…He's uber hawt, and when I say that?!? I mean smokin' HOT! Mkay?!? Melt-your-panties- HAWT! RAWR hot! He's impossibly good-looking, blue-eyed with sandy blond hair, has a perfect body, and he's the lead singer of a band. My visual of Kellan has always been Devin Paisley, and that's due to an image posted on Goodreads by Kara. The second I saw it…that was it. Here are just 2 visuals from my very extensive collection 🙂
I'll be reviewing Thoughtful in February, so I'm really not going into any details about it except to say that it is a must read. If you've never read any of the books in this series?!? I can't recommend them enough, and I'll be available for hand holding and hugs if you need me to. Don't miss out on having one of my forever book boyfriends in your bed 😉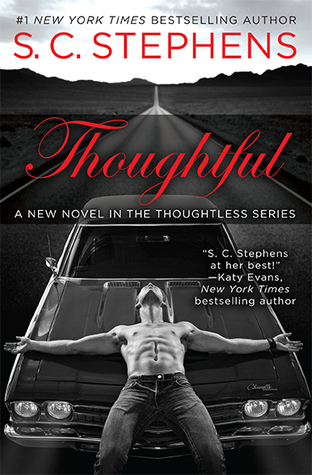 Don't forget…if you pre-order Thoughtful by Feb. 16th and fill out the form here, you'll get to read the first two chapters of Griff's book (Untamed) which has an expected release date of November 2015.
Tamie Xo