Stacking The Shelves is all about sharing the books you are adding to your shelves, may it be physical or virtual. This means you can include books you buy in physical store or online, books you borrow from friends or the library, review books, gifts and of course ebooks!
From Signet Eclipse (Penguin):
Slow Burn (Driven #5) by K. Bromberg
Release date: February 24th
One Night. That's all it was supposed to be.
Reeling from the sudden loss of her sister, Haddie Montgomery has sworn off relationships. All she wanted from Beckett Daniels was a sexy distraction to help her escape her pain for just a little while….There weren't supposed to be any strings attached—so why can't she shake the memory of that unforgettable night from her thoughts? Or the taste of his kiss from her lips?
No matter how hard Haddie tries to forget about him, Becks relentlessly tries to prove that she should start living for today. But she is determined to avoid romantic commitment, and she can always use her ex-boyfriend's reappearance to help snuff out the slow burn within her that Becks has sparked….
Or will fate force her to realize that this kind of connection doesn't come along very often and a chance at love is worth the risk?
the Enticement by Tara Sue Me
Release date: April 7th
Limits were made to be pushed.
Abby West has everything she wanted: a family, a skyrocketing new career, and a sexy, Dominant husband who fulfills her every need. Only, as her life outside the bedroom becomes hectic, her Master's sexual requirements inside become more extreme. Abby doesn't understand Nathaniel's increased need for control, but she can't deny the delicious way her body reacts to his tantalizing demands…
Between Abby's reluctance and Nathaniel's unyielding commands, the delicate balance of power between the Dominant and his submissive threatens to shift. And as the underlying tension and desire between them heats up, so does the struggle to keep everything they value from falling apart …
From Forever Romance (Grand Central Publishing:
Unveiled (One Night #3) by Jodi Ellen Malpas
Release date: January 29th
A life without secrets and a passion without end . . .The story of Livy and M's passionate love affair comes to a stunning conclusion in the final book in the One Night trilogy!
Livy has never known pure desire like this. The gorgeous Miller Hart captivates her, seduces her, and worships her in deliciously sinful ways. He knows her innermost thoughts, drawing her ever deeper into his dangerous world.
Miller will do anything to keep Livy safe, even if it means risking his own life. But his dark history isn't the only thing that threatens their future together. As the truth of Livy's family legacy unravels, an unsettling parallel between past and present comes to light. Her world spinning out of control, Livy finds herself caught between the rapture of an all-consuming love-and a deadly obsession that could destroy them both . . .
Purchased:
Burned by Karen Marie Moning
Release date: January 20th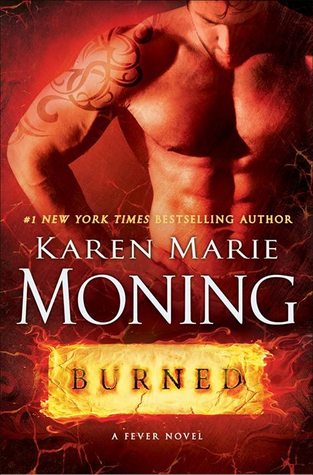 It's easy to walk away from lies. Power is another thing.
MacKayla Lane would do anything to save the home she loves. A gifted sidhe-seer, she's already fought and defeated the deadly Sinsar Dubh—an ancient book of terrible evil—yet its hold on her has never been stronger.
When the wall that protected humans from the seductive, insatiable Fae was destroyed on Halloween, long-imprisoned immortals ravaged the planet. Now Dublin is a war zone with factions battling for control. As the city heats up and the ice left by the Hoar Frost King melts, tempers flare, passions run red-hot, and dangerous lines get crossed.
Seelie and Unseelie vie for power against nine ancient immortals who have governed Dublin for millennia; a rival band of sidhe-seers invades the city, determined to claim it for their own; Mac's former protégé and best friend, Dani "Mega" O'Malley, is now her fierce enemy; and even more urgent, Highland druid Christian MacKeltar has been captured by the Crimson Hag and is being driven deeper into Unseelie madness with each passing day. The only one Mac can depend on is the powerful, dangerous immortal Jericho Barrons, but even their fiery bond is tested by betrayal.
It's a world where staying alive is a constant struggle, the line between good and evil gets blurred, and every alliance comes at a price. In an epic battle against dark forces, Mac must decide who she can trust, and what her survival is ultimately worth.
What books did you get this week to stack your shelves with?
Tamie Xo