Stacking The Shelves is all about sharing the books you are adding to your shelves, may it be physical or virtual. This means you can include books you buy in physical store or online, books you borrow from friends or the library, review books, gifts and of course ebooks!
From Penguin:
Vicious Cycle by Katie Ashley
Release Date: June 2nd
Deacon Malloy's life is dedicated to the Hell's Raiders motorcycle club. Tough, hard, and fast with his fists, he serves the group as sergeant at arms. But his devil-may-care approach to life is thrown for a loop when the five-year-old daughter he never knew existed lands on the club steps.
Alexandra Evans is devoted to all her students—but there's always been something about Willow Malloy that tugs at her heart. There's an aura of sadness about her, a girl in need of all the love Alexandra can give. When Willow stops coming to school, Alexandra's search leads to a clubhouse full of bikers…and a father hell-bent on keeping his daughter always within sight.
The moment Deacon sees Alexandra, he has to have her in his bed—and he's never met a woman yet who couldn't be persuaded. No matter how attracted she is to Deacon, Alexandra refuses to be just another conquest. But it's Deacon himself who could be seduced—into a brighter future for himself, his daughter, and the woman he's falling for against all odds.
From Gallery:
Searching For Beautiful by Jennifer Probst 
Release Date: May 26th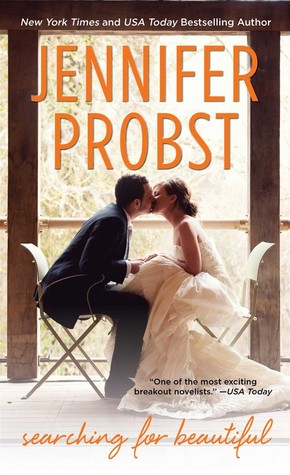 Genevieve MacKenzie has her life completely under control. About to wed the charming Chief doctor at the local hospital, she's an up-and-coming surgeon with everything she could ever want. Until an escape through the church window on the day of her wedding sends her life into a tailspin…and flings her right into her best friend's arms.
When Wolfe catches his best friend falling out a window on her wedding day, he doesn't ask questions. He whisks her away, determined to watch over her and discover the truth behind her desperate escape. But when his feelings turn more than platonic, he realizes he may risk his most important relationship in order to protect his damaged heart, and the woman he loves.
Can Genevieve and Wolfe's friendship turn into something deeper—or is it already too late for true love?
The Fire Sermon by Francesca Haig 
Released: March 10th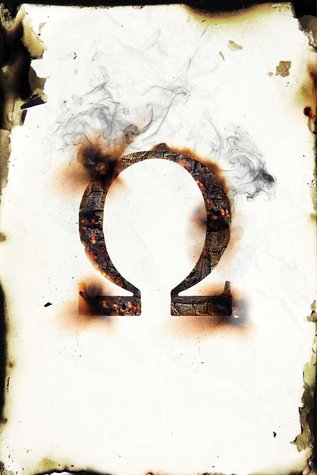 When Zach and I were born our parents must have counted and recounted: limbs, fingers, toes. We were perfect. They would have been disbelieving: nobody dodged the split between Alpha and Omega.
Nobody.
They were born together and they will die together.
One strong Alpha twin and one mutated Omega; the only thing they share is the moment of their death.
The Omegas live in segregation, cast out by their families as soon as their mutation becomes clear. Forced to live apart, they are ruthlessly oppressed by their Alpha counterparts.
The Alphas are the elite. Once their weaker twin has been cast aside, they're free to live in privilege and safety, their Omega twin far from their thoughts.
Cass and Zach are both perfect on the outside: no missing limbs, no visible Omega mutation. But Cass has a secret: one that Zach will stop at nothing to expose.
The potential to change the world lies in both their hands. One will have to defeat the other to see their vision of the future come to pass, but if they're not careful both will die in the struggle for power.
Purchased:
Confess  by Colleen Hoover 
Released: March 10th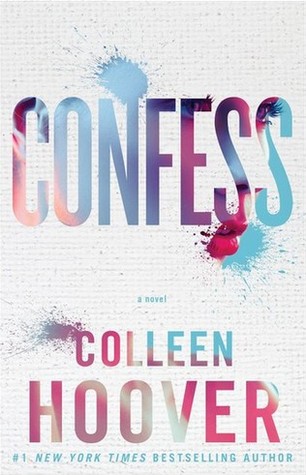 Auburn Reed has her entire life mapped out. Her goals are in sight and there's no room for mistakes. But when she walks into a Dallas art studio in search of a job, she doesn't expect to find a deep attraction to the enigmatic artist who works there, Owen Gentry.
For once, Auburn takes a risk and puts her heart in control, only to discover Owen is keeping major secrets from coming out. The magnitude of his past threatens to destroy everything important to Auburn, and the only way to get her life back on track is to cut Owen out of it.
The last thing Owen wants is to lose Auburn, but he can't seem to convince her that truth is sometimes as subjective as art. All he would have to do to save their relationship is confess. But in this case, the confession could be much more destructive than the actual sin…
What books did you get this week to stack your shelves with?
Tamie Xo