The original meme from Midnight Book Girl asks what book has been in your bed this morning?  But, what I want to know is…"What book boyfriend is in your bed this morning?"
I haven't shared a Sundays In Bed With post in over a month and in that time I've had a lot of great book boyfriends in my bed. So, today I'm going to share three that should be in YOUR bed ASAP! 😉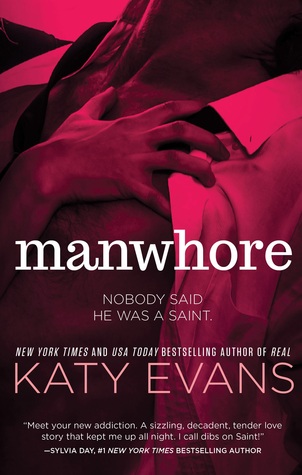 Is Malcolm Saint just another rich playboy, womanizer, Manwhore, or is there something more to him than just labels? I won't answer that other than to say you'll certainly enjoy getting to know him intimately for yourself. Here's two early descriptions in the book that I adore…
"Shoulders a mile wide, jet black hair, crisp designer suit, snowy white shirt, and a stride to eat up the universe."
"Wow. Wow on every part of him. His face, his presence, his shoulders, his eyes. His eyes are glowing, alive- green and deep, like moving rivers, but there's no missing the little shards of ice glinting inside, almost screaming for me to warm them."
Holy smoking hot guy alert, and pardon me while I drool over those descriptors for a minute!
Manwhore by Katy Evans releases on March 24th and is available for pre-order. Trust me…you're going to want this one!
Now let's talk about Nate Hanson from The 27 Club by Kim Karr which released on March 3rd. There's a mysteriousness about Nate through quite a bit of the book that I really enjoyed. He's a book boyfriend that definitely needs to be on your radar if he isn't already.
"He moves like a panther-slowly circling his prey, keeping his distance, not too close, but close enough to pounce if he feels the urge."
"His body is long and lean. His hair is dark, the most unusual shade of brown, maybe like the color of expensive chocolate, but not exactly. His eyes are languid, watchful, and the most beautiful shade I've ever seen- darker than emeralds or the deepest forest greens. His lips look full and soft. He is handsome in a way that is unlike anyone I've ever seen. "
Just reading those lines tempts me to immediately book a flight to Miami where the story takes place to try to find him…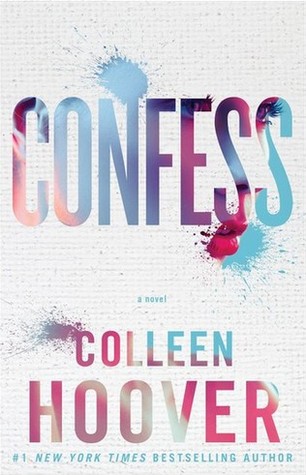 Owen Mason Gentry from Confess by Colleen Hoover is today's last recommendation because I don't want you to implode from too much book boyfriend hotness…like there is such a thing… OMG is truly an apt description for this guy, but not just for his looks, although those were pretty damn stellar…
"The door then opens further, and I'm suddenly under the scrutiny of eyes that are more shades of green than I could find on his paint-splattered shirt. His hair is black and thick and he uses both hands to push it off his forehead, revealing even more of his face."
"His smell is intoxicating, and before I realize what I'm doing, my eyes are closed and I'm inhaling the scent of him. He still smells like he just stepped out of the shower, even though it's been hours."
I chose that last line to share because let's be honest here…what girl doesn't love a man who smells yummy?!?
Confess released on March 10th, and I have one thing to say about it for now…SOOOOOOOOO GOOD!
Now tell me about the awesome book boyfriend in your bed today!
Tamie Xo