Stacking The Shelves is all about sharing the books you are adding to your shelves, may it be physical or virtual. This means you can include books you buy in physical store or online, books you borrow from friends or the library, review books, gifts and of course ebooks!
From Penguin:
I Want You To Want Me by Erika Kelly 
Release Date: July 7th
I was SO happy to receive a print ARC of this one. I floved the first book, You Really Got Me!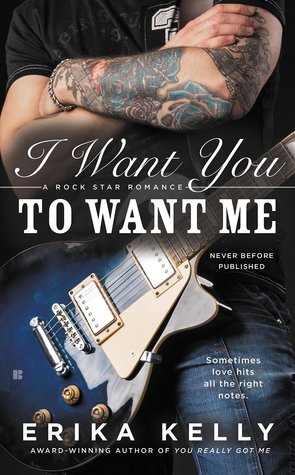 Derek Valencia finally has the success he's worked so hard for. His band is touring its debut album and great reviews are rolling in. But when pictures of him tossing naked groupies off a balcony go viral, it's damage-control time. He's assigned a "babysitter" whose sole job is to keep him out of trouble.
Violet Davis swore she'd never work in the music industry again, but being a minder for a rock star will earn her enough to pay off the mortgage on her wildflower farm. And for a girl brought up in the foster care system, owning her own home means more to her than anything.
Though at first the two bang heads, the rocker and the farm girl soon grow close and realize that they make sweet music together. But can a girl who craves the stability of life on a farm really make it work with a man whose life is spent on the road with his band?
Suddenly One Summer by Julie James 
Release Date: June 2nd
Divorce lawyer Victoria Slade has seen enough unhappy endings to swear off marriage forever. That doesn't mean she's opposed to casual dating—just not with her cocky new neighbor, who is as gorgeous and tempting as he is off-limits. But once she agrees to take on his sister's case, she's as determined to win as ever—even if that means teaming up with Ford…
Investigative journalist Ford Dixon is bent on finding the man who got his sister pregnant and left her high and dry. He's willing to partner with Victoria, despite the fact that the beautiful brunette gets under his skin like no other woman. He might not be looking to settle down, but there's no denying the scorching attraction between them. Still, the more time he spends with Victoria, the more he realizes that the one woman as skeptical about love as he is might be the only woman he could really fall for…
Shards of Hope by Nalini Singh 
Release Date: June 2nd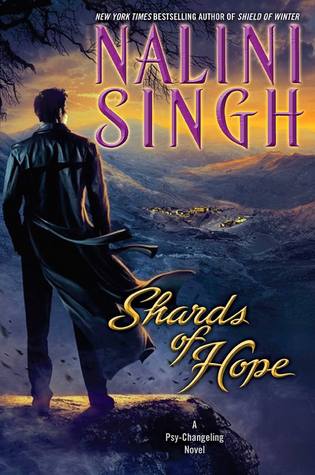 Awakening wounded in a darkened cell, their psychic abilities blocked, Aden and Zaira know they must escape. But when the lethal soldiers break free from their mysterious prison, they find themselves in a harsh, inhospitable landscape far from civilization. Their only hope for survival is to make it to the hidden home of a predatory changeling pack that doesn't welcome outsiders.
And they must survive. A shadowy enemy has put a target on the back of the Arrow squad, an enemy that cannot be permitted to succeed in its deadly campaign. Aden will cross any line to keep his people safe for this new future, where even an assassin might have hope of a life beyond blood and death and pain. Zaira has no such hope. She knows she's too damaged to return from the abyss. Her driving goal is to protect Aden, protect the only person who has ever come back for her no matter what.
This time, even Aden's passionate determination may not be enough—because the emotionless chill of Silence existed for a reason. For the violent, and the insane, and the irreparably broken…like Zaira.
What books did you add to your shelves this week?
Tamie Xo