Stacking The Shelves is all about sharing the books you are adding to your shelves, may it be physical or virtual. This means you can include books you buy in physical store or online, books you borrow from friends or the library, review books, gifts and of course ebooks!
The print books I received this week are…
From Penguin:
a shattered moment by Tiffany King
Release Date: May 5th
In the new series by Tiffany King, the USA Today bestselling author of the Woodfalls Girls novels, six friends—fresh from high school graduation—discover that the future can come at you from out of nowhere.
This is Mackenzie's story…
Mackenzie Wilson once had hope for what life had to offer, but everything changed on the night of her graduation. A year later, the only way she can find comfort is by keeping her head down and hoping she remains unnoticed at college.
When Bentley James discovered Mac in that twisted SUV, he was just a newbie EMT on his first call. It was a gut-wrenching moment that made him realize not everyone can be saved—and sometimes they don't want to be.
A chance encounter on campus brings Bentley back into Mac's life. Despite her initial resistance, he sets out to discover the girl hiding beneath a shield of seclusion. He evokes painful memories in Mac—but also feelings. As the spark between them grows, Mac must decide if she can let go of the past and believe in something as fragile as love…
Tessa Ever After by Brighton Walsh
Release Date: May 5th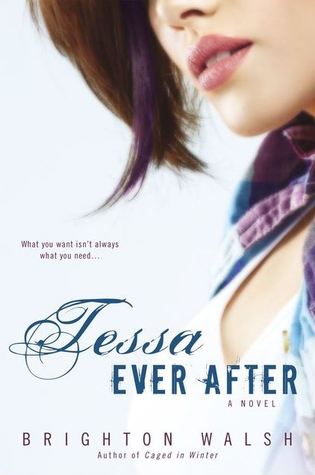 In this grippingly emotional New Adult novel from the author of Caged in Winter, what you want isn't always what you need…
Jason's been living (and loving) the rich playboy lifestyle for five years, but now his parents are pressuring him to get involved in the family business. The last thing he wants is another obligation, but when his best friend moves out of state and asks Jason to look after his sister, he can't just say no.
Tessa had to grow up way too soon. After dealing with the aftermath of her parents' deaths, then becoming a teenage mom, she knows the meaning of responsibility. Which is why, at twenty-two, she's looking for so much more than a party boy. She's looking for someone who can stand by her and her daughter…forever.
A relationship between them is doomed from the start, but who says they can't have a little fun? But as Jason gets closer to Tessa—and her daughter—fun starts to turn into something else… Something Jason's not sure he's ready for.
Asking For It by Lilah Pace
Release Date: June 2nd
"This is who I am. This is what I want. Now I need a man dangerous enough to give it to me."
Graduate student Vivienne Charles is afraid of her own desires—ashamed to admit that she fantasizes about being taken by force, by a man who will claim her completely and without mercy. When the magnetic, mysterious Jonah Marks learns her secret, he makes an offer that stuns her: they will remain near-strangers to each other, and meet in secret so that he can fulfill her fantasy.
Their arrangement is twisted. The sex is incredible. And—despite their attempts to stay apart—soon their emotions are bound together as tightly as the rope around Vivienne's wrists. But the secrets in their pasts threaten to turn their affair even darker…
Reader Advisory: Asking for It deals explicitly with fantasies of non-consensual sex. Readers sensitive to portrayals of non-consensual sex should be advised.
 From Pocket Star I received this e-book:
Game On by Gabra Zackman
Released: April 6th
"A thrilling romantic caper filled with double crosses, gadgets, and just the right amount of heat…Actor Zackman's debut mixes romance, pop culture, and espionage into a page-turner that plays with expectations. Readers will find a fast-paced story that is equal parts action and romance." Library Journal
Part caper, part romantic comedy, this hilariously entertaining book in the Bod Squad series features a sassy and sexy undercover operative, Susannah "Legs" Carter, and her Ocean's Eleven–style team of private investigators.
From Washington, DC, to Paris, Legs is tailing Charles Oakley Palmer III, a white-collar criminal she's determined to bring to justice. But will romance or betrayal blossom along the way? Find out in the first in a sizzling new series about a team of highly skilled investigators who go undercover to catch criminals—while juggling romance, world travel, and danger around every corner.
What books did you stack your shelves with this week?
Tamie Xo