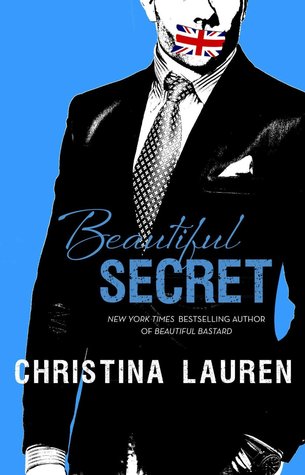 AN UPTIGHT BRITISH EXECUTIVE. AN ADVENTUROUS AMERICAN NEWBIE. A SEXY INTERNATIONAL SCANDAL IN THE MAKING.
New York Times and #1 internationally bestselling author Christina Lauren's Beautiful and Wild Seasons series hook up in Beautiful Secret for an erotic intercontinental romp that celebrates the best of both worlds!
When Ruby Miller's boss announces he's sending her on an extended business trip to New York City, she's shocked. As one of the best and brightest young engineers in London, she knows she's professionally up to the task. The part that's throwing her is where she'll be spending a month up close and personal working alongside—and staying in a hotel with—Niall Stella, her firm's top urban planning executive and The Hottest Man Alive. Despite her ongoing crush, Ruby is certain Niall barely knows she's alive…until their flirty overnight flight makes him sit up and take notice.
Not one for letting loose and breaking rules, recently divorced Niall would describe himself as hopeless when it comes to women. But even he knows outgoing California-girl Ruby is a breath of fresh air. Once she makes it her mission to help the sexy Brit loosen his tie, there's no turning back. Thousands of miles from London, it's easy for the lovers to play pretend. But when the trip is over, will the relationship they've built up fall down?
The writing duo of Christina Lauren does so many things flawlessly time after time in their books. One of those is the ability to keep their stories feeling very fresh and different. Beautiful Secret is no exception.
I don't think anyone would argue that the book boyfriends they deliver are always something special, but I'm willing to admit that I wasn't quite sure what to make of Niall's at first. He's quiet, reserved, and not exactly one who is comfortable revealing emotions. But, you know that saying…still waters run deep? I think that's a good way to describe Niall's really. As I got to know him better, to understand him better, my feelings toward him began to change. I went from unsure, to liking, to crushing on and lusting for him hard.
As for Ruby? I loved her immediately. She's obviously smart and capable, but she's also quite open…very often comically, and awkwardly so. She's got the patience of a saint where Niall's is concerned, and believe me, she needs it She's been attracted to him for a very long time, and when they're sent off together to work on a project it could either be a dream come true, or one huge disappointment.
There's a whole lot of of slow burn in Beautiful Secret. I imagine, like me, you'll find yourself frustrated and longing for resolution, but the satisfaction you'll feel when it finally comes will definitely be worth the wait. I also have to tell you that there's a deep sweetness to this story that I really loved. And, if you're hoping to get a glimpse of some of the characters from the previous books then you won't be disappointed. Did I mention that this story is told in dual POV? Yeah, I love that too.
I'm giving Beautiful Secret a very high recommendation. I think you're going to love the depth of this story and of the characters as much as I did. You'll feel the heat, the heart, the struggles, the break through moments, and the funny. I've come to expect great writing from Christina Lauren and once again they have delivered. Plainly put, Beautiful Secret is simply delicious and a must read.
**I received a copy of this book in exchange for an honest review**
Tamie Xo