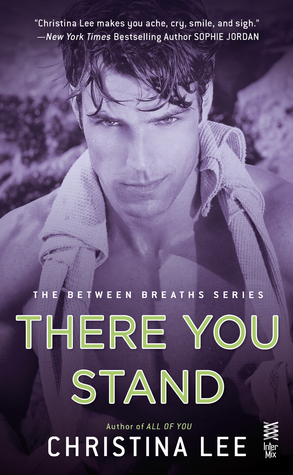 From the author of All of You and Before You Break comes a new Between Breaths male/male standalone romance about the silent, inked up skateboarder and the tattoo artist who unravels him piece by piece…
Tattoo artist Cory Easton has worked long enough at Raw Ink to know, just by looking at a dude, what his body art reveals, what makes him tick, what even makes him scared. Until he meets the quiet and remote Jude York—so unreadable, so unreachable, and so unlike anyone else, he can't help but arouse Cory's curiosity.
As captivating and complex as his ink, Jude is a mystery—and Cory's falling fast and hard under his spell. Against his better judgment to steer clear.
The rumors of Jude's past overshadow him—whispers of prison and an unmentionable secret that's kept him in the protective shadows of a local motorcycle club. As Cory probes deeper, he wonders how much he really wants to know. Especially since Jude has awakened something inside him that has been buried too long—and has him feeling completely alive for the first time in forever…
The very first thing I want to tell you is that There You Stand is my first foray into an M/M romance. It isn't that I haven't been curious because I have been. It isn't that I haven't noticed the popularity of this type of story because I have. But to be honest I had some trepidations as well. I wasn't sure of how I would react, or if this type of story was for me. So I waited, wanting to read my first from an author that I know and trust. That turned out to be Christina Lee.
Christina has given me such great stories, such diverse stories that while romantic and swoony, have often dealt with sensitive and real issues. She's always done so with great care, and I guess you could say that I felt safe in her hands. I was absolutely right.
Of the two, Cory seems to be more together and easy-going, but he isn't without issues from a past relationship that still haunts him. He makes a living as a tattoo artist at Raw Ink where several characters from past books in the series also work. He's an animal lover, he's loyal, and he's very close to his grandmother.
When we're first introduced to Jude he comes across as silent, brooding, and definitely not one to trust others easily. As he slowly opens up during the story and the reader discovers what he's endured, it becomes completely understandable. My heart really ached for all that he's gone through.
The story of Cory and Jude is deeply compelling and emotional. There are secrets to be discovered. There is action and danger and intrigue. And yes, there is attraction, and romance and beautifully written sexy, love scenes. The relationship between these two happens slowly, bit by bit, and there comes a point towards the end where it seems like everything is going to work out beautifully. And then…BAM! Christina throws in a twist that had me tied up in knots, and a little bit weepy.
I enjoyed There You Stand immensely, and am giving it a very high recommendation. The writing is wonderful, the story is excellent, and Cory and Jude have secured a place in my heart as all unforgettable characters do.
**I received a copy of this book in exchange for an honest review**
Tamie Xo