It's been a couple of weeks since my last Sundays In Bed With post, and during that time I've enjoyed the company of several yummy book boyfriends that you should know about. All of these books are releasing this week, so you'll soon have the opportunity to have them in your bed too. Believe me ladies, you WANT these guys in your bed!
First up is John Logan from The Mistake by Elle Kennedy. Logan is not an entirely new character to me, having met him in The Deal, but I was kind of afraid back then that he might be the spoiler in the relationship between Garrett and Hannah. Now that he has his own story I was able to fully embrace him and give him my complete attention, which, by the way, he totally deserves. If I were to describe him the words that come to mind are: sexy, loyal in the extreme, and giving…very, very giving, generously so 😉
He's a player in more ways than one…
College junior John Logan can get any girl he wants. For this hockey star, life is a parade of parties and hook-ups, but behind his killer grins and easygoing charm, he hides growing despair about the dead-end road he'll be forced to walk after graduation. A sexy encounter with freshman Grace Ivers is just the distraction he needs, but when a thoughtless mistake pushes her away, Logan plans to spend his final year proving to her that he's worth a second chance.
Now he's going to need to up his game…
After a less than stellar freshman year, Grace is back at Briar University, older, wiser, and so over the arrogant hockey player she nearly handed her V-card to. She's not a charity case, and she's not the quiet butterfly she was when they first hooked up. If Logan expects her to roll over and beg like all his other puck bunnies, he can think again. He wants her back? He'll have to work for it. This time around, she'll be the one in the driver's seat…and she plans on driving him wild.
Next up is Ethan Holt from Broken Juliet by Leisa Reyven. This is the second time I've had the pleasure of this book boyfriend, but he's even better this time around. He's sweeter, sexier if possible, and he's ready, able, and willing to fight for what he wants. Just all kinds of swoons for Ethan ❤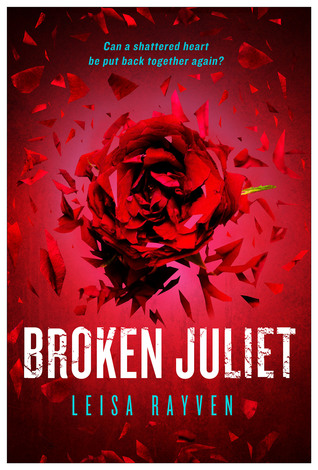 How do you fix a love that's been broken beyond repair?
For years, Cassie Taylor tried to forget about Ethan Holt. He was the one great love of her life, and when he failed to return her love, a part of her died forever. Or so she thought. Now she and Ethan are sharing a Broadway stage, and he's determined to win her back. Claiming to be a changed man, he's finally able to say all the things she needed to hear years ago, but can she believe him? What makes this time different from all his other broken promises?
Ethan knows he can't change their tumultuous past, but if he's going to have any chance of being with the woman he loves, he'll need to convince Cassie that her future belongs with him.
Don't miss this stunning conclusion to the unforgettable love story that captivated over two million fans online.
Boyce Wynn from Sweet by Tammara Webber was a bit of a surprise for me. Having first met him in Breakable, he really didn't strike me as book boyfriend material, boy oh boy, was I wrong. He's hot for sure, but he's also incredibly protective, supportive, hard-working, and loving. You're going to appreciate this guy in all kinds of ways!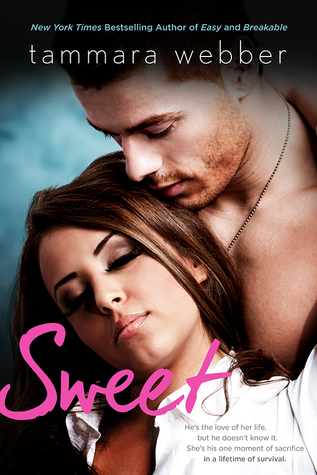 He's the love of her life, but he doesn't know it.
She's his one moment of sacrifice in a lifetime of survival.
He was damaged and wild, but resilient.
She's always been obedient. Now she's restless.
Home for the summer between college and med school, Pearl Torres Frank knows two things: Boyce Wynn is the embodiment of everything she should run from, and everything she wants to run to. Rebellious and loud. Unconcerned with society's opinion of him. Passionate. Strong. Dangerous.
And one more trait he hides from everyone but her:
Sweet.
I can't wait for you to meet all of these guys, you're gonna flove them!
Who do you have in your bed this wonderful Sunday?
Tamie Xo