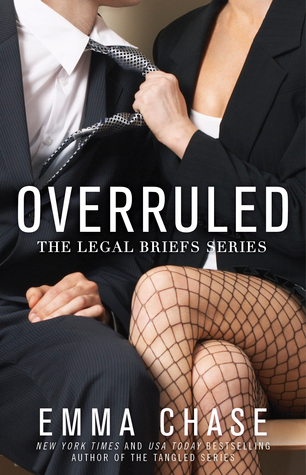 As a DC defense attorney, Stanton Shaw keeps his head cool, his questions sharp, and his arguments irrefutable. They don't call him the Jury Charmer for nothing – with his southern drawl, disarming smile and captivating green eyes – he's a hard man to say no to. Men want to be him and women want to be thoroughly cross examined by him.
Stanton's a man with a plan. And for a while, life was going according to that plan.
Until the day he receives an invitation to the wedding of his high school sweetheart and mother of his beloved ten-year old daughter. Jenny is getting married — to someone who isn't him.
That's definitely not part of the plan.
***
Sofia Santos is a city raised, no-nonsense litigator who plans to become the most revered criminal defense attorney in the country. She doesn't have time for relationships or distractions.
But when Stanton, her "friend with mind-blowing benefits" begs for help, she finds herself out of her element, out of her depth, and obviously out of her mind. Because she agrees to go with him – to The-Middle-Of-Nowhere, Mississippi – to do all she can to help Stanton win back the woman he loves.
Her head tells her she's crazy…and her heart says something else entirely.
***
What happens when you mix a one stop-light town, two professional arguers, a homecoming queen, four big brothers, some Jimmy Dean sausage and a gun-toting Nana?
The Bourbon flows, passions rise and even the best laid plans get overruled by the desires of the heart.
I adore Emma Chase. She's one of my favorite and go to authors, because I love her characters, the stories she tells, and the way she tells them. I was so excited when she announced The Legal Briefs series, and when I got OVERRULED in my hands I was a bit giddy. I had good reason to be.
OVERRULED begins with a back story. We meet Stanton Shaw (YUM!) and the love of his life since forever, Jenny. They definitely go through a very life changing event at an early age, and the decisions they make going forward were a bit surprising and I think it's fair to say unorthodox as well, but it seemed to work for both of them, and it certainly made for some very good reading.
Fast forward to ten years later…
Stanton is an up and coming lawyer in a prestigious Washington D.C. law firm where he enjoys a very good friends with benefits relationship with Sophia (also an up and coming lawyer at the same law firm). Yes, he's still in a relationship with Jenny (obviously long distance) and yep, the friends with benefits thing is something they've both agreed upon, but with a don't ask, don't tell clause. Stanton still thinks of Jenny as the love of his life and believes Jenny feels the same way. Until he gets an invitation to her wedding…to someone else.
Yikes, right?!?
What's a guy to do but go back home to put a stop to this farce? Oh, and because she's such a great friend who understands what Jenny means to him, Sophia is going too. I know it sounds weird, but you have to trust me that Emma sets everything up so you'll get it.
What ensues is at times very funny and at times utterly heartbreaking, especially when Sophia realizes that what she feels for Stanton is more than friendship. It takes him a little bit longer to come to grips with that same truth. Giving up on something you were so sure of for so long is never easy even when the truth of it slaps you hard.
I loved OVERRULED and its messy complications. I loved Stanton even when I wanted someone to knock some sense into him. I loved Sophia, and by the end of the story I wanted her to get the HEA I thought she deserved. I loved the scene with Drew in it (happy sigh). I loved the fiery heat that Emma writes so well. OVERRULED gets a high recommendation from me with book crush status, and I can't wait for the next book in the series because…Emma Chase. Enough said.
** I received a copy of this book in exchange for an honest review**
Tamie Xo