Stacking The Shelves is all about sharing the books you are adding to your shelves, may it be physical or virtual. This means you can include books you buy in physical store or online, books you borrow from friends or the library, review books, gifts and of course ebooks!
From Gallery:
A Pound of Flesh by Sophie Jackson
Release Date: June 9th
Orange Is the New Black meets Jennifer Probst's New York Times bestselling Marriage to a Billionaire trilogy, featuring a strong-minded prison tutor who discovers that her sexy bad-boy student is far more than he appears to be.
Haunted by nightmares of her father's street murder fifteen years ago, Kat Lane decides to face her fears and uphold his legacy of helping others by teaching inmates at a New York prison. There she meets arrogant Wesley Carter, who's as handsome as he is dangerous, as mysterious as he is quick-witted, and with a reputation that ensures people will keep their distance.
As teacher and student, Kat and Carter are forced to leave their animosities at the door and learn that one should never judge a book by its cover. As Carter's barriers begin to crumble, Kat realizes there's much more to her angry student than she thought, leaving them to face a new, perilous obstacle: their undeniable attraction to one another.
When Carter is released and Kat continues to tutor him on the outside, the obstacles mount. Can they fight the odds to make their relationship work? Will Kat's family and friends ever accept her being with someone of his background? And will Kat's discovery of Carter's role on the night her father died force them apart forever…or unite them?
From Penguin:
The Bourbon Kings by J.R. Ward
Release Date: July 28th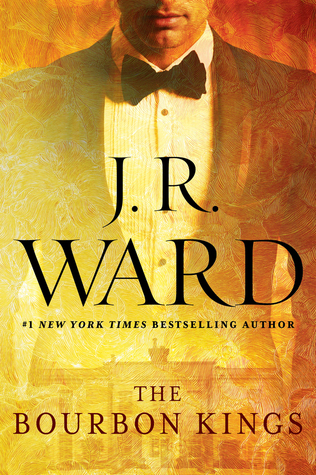 The #1 New York Times bestselling author of the Black Dagger Brotherhood delivers the first novel in an enthralling new series set amid the shifting dynamics of a Southern family defined by wealth and privilege—and compromised by secrets, deceit, and scandal….
For generations, the Bradford family has worn the mantle of kings of the bourbon capital of the world. Their sustained wealth has afforded them prestige and privilege—as well as a hard-won division of class on their sprawling estate, Easterly. Upstairs, a dynasty that by all appearances plays by the rules of good fortune and good taste. Downstairs, the staff who work tirelessly to maintain the impeccable Bradford facade. And never the twain shall meet.
For Lizzie King, Easterly's head gardener, crossing that divide nearly ruined her life. Falling in love with Tulane, the prodigal son of the bourbon dynasty, was nothing that she intended or wanted—and their bitter breakup only served to prove her instincts were right. Now, after two years of staying away, Tulane is finally coming home again, and he is bringing the past with him. No one will be left unmarked: not Tulane's beautiful and ruthless wife; not his older brother, whose bitterness and bad blood know no bounds; and especially not the ironfisted Bradford patriarch, a man with few morals, fewer scruples, and many, many terrible secrets.
As family tensions—professional and intimately private—ignite, Easterly and all its inhabitants are thrown into the grips of an irrevocable transformation, and only the cunning will survive.
All the Right Places by Jenna Sutton
Release Date: June 2nd
The first in a brand new contemporary romance series starring the men and women who are determined to keep the billion-dollar denim dynasty, Riley O'Brien & Co, on top, but aren't about to let success stand in the way of love…
Amelia Winger is a small-town girl with big dreams of becoming a successful designer. So when she gets a gig designing accessories for denim empire Riley O'Brien & Co., it's a dream come true. Amelia can handle the demanding job, but she isn't quite prepared for sexy CEO Quinn O'Brien. She's doing her best to keep things professional, but the attraction sparking between them makes it personal. And so does the secret project she's working on behind his back…
Quinn's not interested in the new accessories, but he is interested in the woman designing them. Amelia is smart, sexy, and talented, and he hasn't been able to stop thinking about her since they met. Mixing business and pleasure isn't wise, but that doesn't stop him from coming up with excuses to spend time with her. He thinks he understands the risk he's taking when he gets involved with Amelia. But he doesn't know he's risking a lot more than his heart.
What books did you get to stack your shelves with?
Tamie Xo