Happy Sunday!
Today, I want to share both a new book boyfriend as well as a forever favorite. Both are from the same author, and I just adore her!
Let's chat about my new guy first.
His name is Luke Everett, and he's from The Moment of Letting Go by J.A. Redmerski. I just finished reading this book on Friday, and I'm still thinking about this guy. Of course he's absolutely gorgeous. He lives in Hawaii, so he's got the whole sun-kissed, golden skin thing going on, and he's a into the outdoor sports which helps him maintain a smokin' hot body. Yeah, you know what I'm saying…rock hard stomach, lickable abs…the whole nine yards. He has hazel eyes, and golden brown hair. Perfectly yummy.
But aside from all that is this…he's a very captivating character way beyond his hot factor. He's really a bit of a puzzle, and I flove that in my book boyfriends. Figuring him out is part of the joy of reading this book, and I really think you'll be just as intrigued by him as I was. This book will be releasing on August 11th, and I'll be posting a full review very soon, but I'm urging you to pre-order, and to get it on your Goodreads list right now.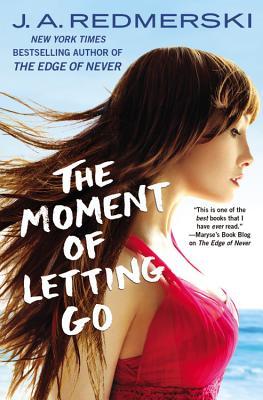 J.A. Redmerski became a favorite author to me when I read The Edge of Never back in 2013. That book and it's sequel, The Edge of Always hold a special place in my heart and always will because it's such an epic love story. These are the kind of story that every reader wants. These are the kind of story that stay with you forever…the ones that engage you completely no matter how many times you read them. I reread both of them as soon as I was done with The Moment of Letting Go. I did this because I needed to live in a story that Jessica had created for just a while longer, and these two books are definitely on my best ever, must read lists.
Many of you have been around long enough to know this. You've read my recommendations for these books already, but I think I have a responsibility as a book blogger to keep in mind that we gain new followers who might not be familiar with stories and authors that have touched me in a big way in the past. So, while it's important to talk about the latest and newest books that I think you'll love…I also think it's worth the time to talk about older favorites.
So let's talk about Andrew Parrish…
He is PHENOMENAL. IN. EVERY. WAY.
Honestly, my feelings for this character run so deep that I have a hard time explaining them. It isn't just about how sexy he is…which he SO is. No, it's also the way he thinks, the way he feels, the way he expresses himself, and the utter and profound way he loves. Completely, and with his entire heart and soul. Always.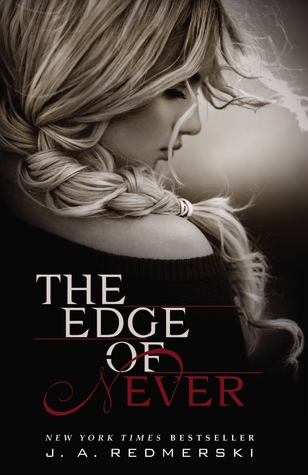 A few favorite quotes…
"I don't think you ever really fall out of love with someone. I think when you fall in love, like true love, it's love for life. All the rest is just experience and delusions."
"Just that dwelling and planning is bullshit, you dwell on the past, you can't move forward. Spend too much time planning for the future and you just push yourself backwards, or you stay stagnant in the same place all your life. Live in the moment, where everything is just right, take your time and limit your bad memories and you'll get wherever it is you're going a lot faster and with less bumps in the road along the way."
"I have never lived the way I lived during my short time with you. For the first time in my life, I've felt whole, alive, free. You were the missing piece of my soul, the breath in my lungs, the blood in my veins. I think that if past lives are real then we have been lovers in every single one of them. I've known you for a short time, but I feel like I've known you forever."
"Who needs psychiatrists? Who needs grief counsellors and life coaches and motivational speakers? Fuck all that! Just stare at the night sky and let yourself get lost in it every now and then."
I could add more, but I'm going to stop there and just say this. If you've never read these books you owe it to yourself to experience the gift and beauty you will find in their pages. Truly.
Tamie Xo