Stacking The Shelves is all about sharing the books you are adding to your shelves, may it be physical or virtual. This means you can include books you buy in physical store or online, books you borrow from friends or the library, review books, gifts and of course ebooks!
From Gallery:
Dark Wild Night by Christina Lauren
Release date: September 15th
What happens in Vegas, stays in Vegas.
But what didn't happen in Vegas seems to follow them everywhere.
Lola and Oliver like to congratulate themselves on having the good sense to not consummate their drunken Las Vegas wedding. If they'd doubled-down on that mistake, their Just Friends situation might not be half as great as it is now.
… Or so goes the official line.
In reality, Lola's wanted Oliver since day one—and over time has only fallen harder for his sexy Aussie accent and easygoing ability to take her as she comes. More at home in her studio than in baring herself to people, Lola's instinctive comfort around Oliver nearly seems too good to be true. So why ruin a good thing?
Even as geek girls fawn over him, Oliver can't get his mind off what he didn't do with Lola when he had the chance. He knows what he wants with her now … and it's far outside the friend zone. When Lola's graphic novel starts getting national acclaim—and is then fast-tracked for a major motion picture—Oliver steps up to be there for her whenever she needs him. After all, she's not the kind of girl who likes all that attention, but maybe she's the kind who'll eventually like him.
Sometimes seeing what's right in front of us takes a great leap of faith. And sometimes a dark wild night in Vegas isn't just the end of a day, but the beginning of a bright new life…
The Guilty One by Sophie Littlefield
Release date: August 11th
A man stands on the Golden Gate Bridge, poised to jump…if a woman on the other end of the phone tells him to.
Maris's safe suburban world was shattered the day her daughter was found murdered, presumably at the hands of the young woman's boyfriend. Her marriage crumbling, her routine shattered, Maris walks away from her pampered life as a Bay Area mom the day she receives a call from Ron, father of her daughter's killer. Wracked with guilt over his son's actions (and his own possible contribution to them), he asks Maris a single question: should he jump?
With a man's life in her hands, Maris must decide, perhaps for the first time, what she truly wants. Retribution? Forgiveness? Or something more? Having lost everything, she's finally free to recreate herself without the confining labels of "wife," "mother," or "mourner." But will this shocking offer free her, or destroy her?
The Single Undead Moms Club by Molly Harper
Release Date: October 27th
In the next book in Molly Harper's Half Moon Hollow paranormal romance series, Libby (a widow-turned-vampire) struggles with her transition, and finds out it sucks to be the only vampire member of the PTA…
Widow Libby Stratton arranged to be turned into a vampire after she was diagnosed with late-stage cancer. It wasn't the best idea she's ever had, but she was desperate—she's not about to leave her seven-year-old son to be raised by her rigid, overbearing in-laws.
On top of post-turning transition issues, like being ignored at PTA meetings and other mothers rejecting her son's invitations for sleepovers, Libby must deal with her father-in-law's attempts to declare her an unfit mother, her growing feelings for Wade—a tattooed redneck single dad she met while hiding in a closet at Back to School Night—and the return of her sire, who hasn't stopped thinking about brave, snarky Libby since he turned her.
With the help of her new vampire circle, Libby negotiates this unfamiliar quagmire of legal troubles, parental duties, relationships, and, as always in Harper's distinct, comedic novels, "characters you can't help but fall in love with" (RT Book Reviews).
From Penguin:
Hard Beat by K. Bromberg
Release date: November 3rd
Foreign war correspondent Tanner Thomas is addicted to living on the edge. Needing the adrenaline rush of his job to help him cope with a personal loss, he throws himself back into the game, concentrating all his energy on getting the next big story.
But when he meets his new photojournalist, Beaux Croslyn, he can't help but feel like he's losing his focus—and maybe risking more…
With secrets she won't address, Beaux is far from your ordinary woman. Determined to keep her distance, she's willing to pull Tanner in closer and hide behind the sparks flying between them. But as Beaux's past begins to put their relationship—and their lives—at risk, Tanner's determination to find the truth puts them both in jeopardy.
He's ready to chase her to the ends of the earth to find out if what they had was real, or if the danger surrounding them was just an exquisite heat fated to burn out…
Claimed by Elle Kennedy
Release date: October 6th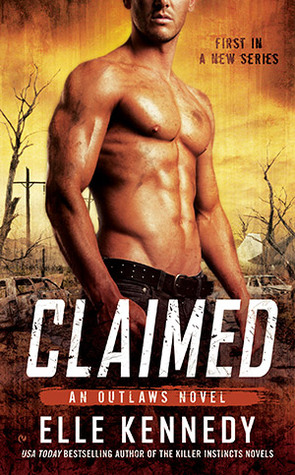 After a devastating war decimated most of the world, Hudson Lane has only known the oppressive life under her own father's tyranny. She finally escapes, branding herself an outlaw and hunted by the Enforcers. Her best chance at survival is Connor Mackenzie, an aggressively sensual fugitive who opens her eyes to the wicked possibilities of a world without rules.
As the leader of a band of outlaw fighters, Connor can't resist the beautiful stranger who asks for his protection. Despite his reservations, he agrees to introduce her to a whole new way of life. But when Connor discovers Hudson's connection to the enemies of liberty, he wonders how far he can trust the woman who has abandoned all inhibitions to challenge every forbidden desire.
Secret Sisters by Jayne Ann Krentz
Release Date: December 8th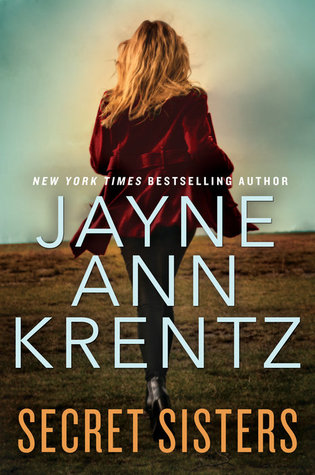 Madeline and Daphne were once as close as sisters—until a secret tore them apart. Now it might take them to their graves.
They knew his name, the man who tried to brutally attack twelve-year-old Madeline in her grandmother's hotel. They thought they knew his fate. He wouldn't be bothering them anymore…ever. Still their lives would never be the same.
Madeline has returned to Washington after her grandmother's mysterious death. And at the old, abandoned hotel—a place she never wanted to see again—a dying man's last words convey a warning: the secrets she and Daphne believed buried forever have been discovered.
Now, after almost two decades, Madeline and Daphne will be reunited in friendship and in fear. Unable to trust the local police, Madeline summons Jack Rayner, the hotel chain's new security expert. Despite the secrets and mysteries that surround him, Jack is the only one she trusts…and wants.
Jack is no good at relationships but he does possess a specific skill set that includes a profoundly intimate understanding of warped and dangerous minds. With the assistance of Jack's brother, Abe, a high-tech magician, the four of them will form an uneasy alliance against a killer who will stop at nothing to hide the truth….
I did a whole lot of squeeeing this week. Thanks to the publisher's for such amazing book mail 🙂
What did YOU get to stack your shelves with?
Tamie Xo