Stacking The Shelves is all about sharing the books you are adding to your shelves, may it be physical or virtual. This means you can include books you buy in physical store or online, books you borrow from friends or the library, review books, gifts and of course ebooks!
From Penguin:
Reclaim Me by Ann Marie Walker and Amy K. Rogers
Release Date: October 20th
As the heart-pounding Chasing Fire trilogy concludes, a dangerous entanglement leaves Hudson and Allie wondering how much they're willing to risk for the love they can't live without…
There's almost nothing Alessandra Sinclair wouldn't do for Hudson Chase. He was her first love, and she's determined that he'll be her last. But when the terrible truth Hudson has been hiding comes to light, Allie finds herself caught in a deadly game of cat and mouse with a man from her past who's determined to use what he knows to ruin Hudson. Now, the only way to save the man she loves may be to lose him forever…
Hudson has always known that the secrets he keeps could be his downfall, but he never expected them to put Allie's life in danger as well. It's time for him to come clean—before everything he's ever wanted is destroyed…
Release Date: October 6th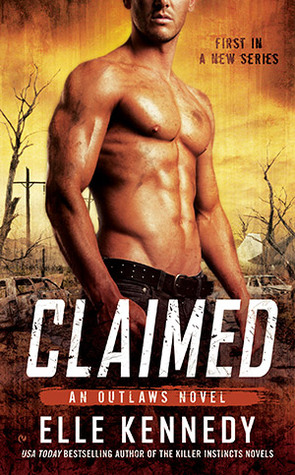 After a devastating war decimated most of the world, Hudson Lane has only known the oppressive life under her own father's tyranny. She finally escapes, branding herself an outlaw and hunted by the Enforcers. Her best chance at survival is Connor Mackenzie, an aggressively sensual fugitive who opens her eyes to the wicked possibilities of a world without rules.
As the leader of a band of outlaw fighters, Connor can't resist the beautiful stranger who asks for his protection. Despite his reservations, he agrees to introduce her to a whole new way of life. But when Connor discovers Hudson's connection to the enemies of liberty, he wonders how far he can trust the woman who has abandoned all inhibitions to challenge every forbidden desire.
All I Want by Jill Shalvis
Release date: October 5th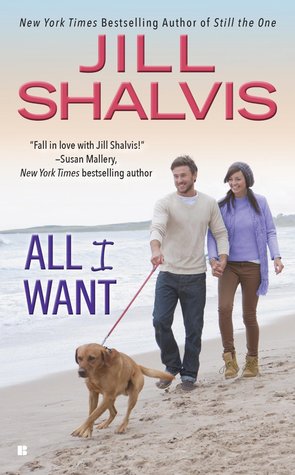 Pilot-for-hire Zoe Stone is happy to call Sunshine, Idaho, her home base. But her quiet life is thrown for a loop when her brother's friend Parker comes to stay with her for a week. The U.S. Fish and Wildlife special agent is a handsome flirt with a gift for getting under her skin. And the situation only escalates when Parker hires her to fly him around the area while he collects evidence on a suspected smuggler.
Now she has to live and work with the guy. But when they're in the air, she sees another side of him. He's driven, focused, and sharp. And while he enjoys giving commentary on her blind dates, she quickly realizes with a shock that it's Parker who gets her engines going.
From Forever:
Walk Through Fire by Kristen Ashley
Release Date: October 27th
Millie Cross knows what it's like to burn for someone. She was young and wild and he was fierce and even wilder-a Chaos biker who made her heart pound. They fell in love at first sight and life was good, until she learned she couldn't be the woman he needed and made it so he had no choice but to walk away. Twenty years later, Millie's chance run-in with her old flame sparks a desire she just can't ignore. And this time, she won't let him ride off . . .
Bad boy Logan "High" Judd has seen his share of troubles with the law. Yet it was a beautiful woman who broke him. After ending a loveless marriage, High is shocked when his true love walks back into his life. Millie is still gorgeous, but she's just a ghost of her former self. High's intrigued at the change, but her betrayal cut him deep-and he doesn't want to get burned again. As High sinks into meting out vengeance for Millie's betrayal, he'll break all over again when he realizes just how Millie walked through fire for her man .
From Gallery:
Nuts by Alice Clayton
Release Date: October 20th
After losing almost all of her clients in one fell swoop following an accident involving whipped cream, private chef to Hollywood's elite Roxie Callahan gets a call from her flighty mother, saying she's needed home in upstate New York to run the family diner. Once she's back in the Hudson Valley, local organic farmer Leo delivers Roxie a lovely bunch of walnuts, and soon sparks—and clothing—begin to fly. Leo believes that everything worth doing is worth doing slowly…and how! But will Roxie stay upstate, or will the lure of West Coast redemption tempt her back to Tinseltown?
From the author:
a shattered heart by Tiffany King
Release Date: September 28th
A Shattered Heart is the story of Kathleen "Kat" Darby who discovers that although you can run away, you can never escape the ghosts from your past.
Physically, Kat Darby walked away relatively unscathed from the tragic car accident on the night of her high school graduation. Emotionally, her scars run much deeper from the loss of two of her best friends and her longtime boyfriend, Dan. Unable to face the constant reminders of the person she thought she would love forever, Kat leaves for twelve months to study art in France before returning home to start her life again.
Life in Florida proves more difficult than Kat anticipated with remnants of the accident still lingering. The only solace she can find is in her love for art until she runs into Brian, the younger brother of her deceased former boyfriend. Finding they can lean on eachother, Kat and Brian find comfort in their emotional common bond. When an unexpected romance develops, Kat must decide if she is willing to face the ghosts from her past in order to love again.
What have you got this week to stack your shelves with?
Tamie Xo