Stacking The Shelves is all about sharing the books you are adding to your shelves, may it be physical or virtual. This means you can include books you buy in physical store or online, books you borrow from friends or the library, review books, gifts and of course ebooks!
From Forever:
Untamed by S.C. Stephens
Release date: November 3rd
The spotlight doesn't only shine. Sometimes it burns.
Being the bad-boy bassist for the world's hottest band has earned Griffin Hancock some perks: a big house, a fast car, and most importantly his incredible wife, Anna. The one thing it hasn't brought him is the spotlight. Anna tells him to be patient, that his talent will win out. But Griffin is through waiting for permission to shine.
Without warning, Griffin makes a shocking decision and takes the gamble of a lifetime. Suddenly he's caught up in a new level of lights, cameras, and chaos. One that pushes his relationship with Anna to its limits. Anna has always found his unpredictable behavior sexy, but lately he's seen an ache in her eyes–and it has his soul in knots. Just as the recognition Griffin seeks is finally within reach, the thing he loves most in life could be slipping through his fingers…
From Simon and Schuster:
Ms. Manwhore by Katy Evans
Release Date: October 5th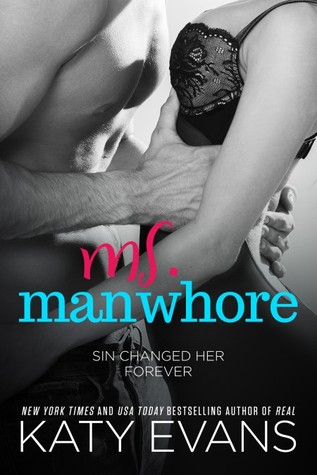 Sparks flew between them in MANWHORE.
Separated by deception, the intensity and heat of their attraction turned up in MANWHORE +1.
Will Chicago's wealthiest and most notorious player finally settle down, or will one woman never be enough?
Find out in MS. MANWHORE, the ultimate conclusion to their electric, breathtaking story.
The House by Christina Lauren
Release Date: October 6th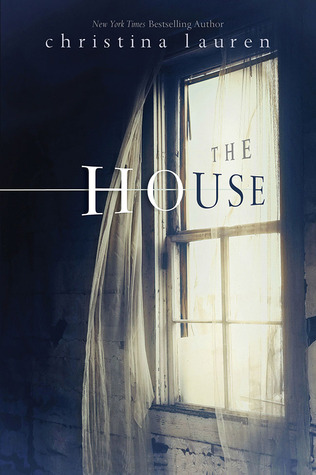 Gavin tells Delilah he's hers—completely—but whatever lives inside that house with him disagrees.
After seven years tucked away at an East coast boarding school, Delilah Blue returns to her small Kansas hometown to find that not much has changed. Her parents are still uptight and disinterested, her bedroom is exactly the way she left it, and the outcast Gavin Timothy still looks like he's crawled out of one of her dark, twisted drawings.
Delilah is instantly smitten.
Gavin has always lived in the strange house: an odd building isolated in a stand of trees where the town gives in to mild wilderness. The house is an irresistible lure for Delilah, but the tall fence surrounding it exists for good reason, and Gavin urges Delilah to be careful. Whatever lives with him there isn't human, and isn't afraid of hurting her to keep her away.
From Penguin:
Reaper's Fall by Joanna Wylde
Release Date: November 10th
He never meant to hurt her.
Levi "Painter" Brooks was nothing before he joined the Reapers motorcycle club. The day he patched in, they became his brothers and his life. All they asked in return was a strong arm and unconditional loyalty—a loyalty that's tested when he's caught and sentenced to prison for a crime committed on their behalf.
Melanie Tucker may have had a rough start, but along the way she's learned to fight for her future. She's escaped from hell and started a new life, yet every night she dreams of a biker whose touch she can't forget. It all started out so innocently—just a series of letters to a lonely man in prison. Friendly. Harmless. Safe.
Now Painter Brooks is coming home… and Melanie's about to learn that there's no room for innocence in the Reapers MC.
What did you get this week to stack your shelves with?
Tamie Xo