Stacking The Shelves is all about sharing the books you are adding to your shelves, may it be physical or virtual. This means you can include books you buy in physical store or online, books you borrow from friends or the library, review books, gifts and of course ebooks!
Normally, I just use the stock photo cover from a book, but I wanted to share a fun photo of how one book arrived to me.
And what was inside?!?
Blood Kiss by J.R. Ward
Release Date: December 1st/Signet Eclipse
The legacy of the Black Dagger Brotherhood continues in a spin-off series from the #1 New York Times bestselling author…
Paradise, blooded daughter of the king's First Advisor, is ready to break free from the restrictive life of an aristocratic female. Her strategy? Join the Black Dagger Brotherhood's training center program and learn to fight for herself, think for herself…be herself. It's a good plan, until everything goes wrong. The schooling is unfathomably difficult, the other recruits feel more like enemies than allies, and it's very clear that the Brother in charge, Butch O'Neal, a.k.a. the Dhestroyer, is having serious problems in his own life.
And that's before she falls in love with a fellow classmate. Craeg, a common civilian, is nothing her father would ever want for her, but everything she could ask for in a male. As an act of violence threatens to tear apart the entire program, and the erotic pull between them grows irresistible, Paradise is tested in ways she never anticipated—and left wondering whether she's strong enough to claim her own power…on the field, and off.
Wicked Sexy Liar by Christina Lauren
Release Date: February 2nd/Gallery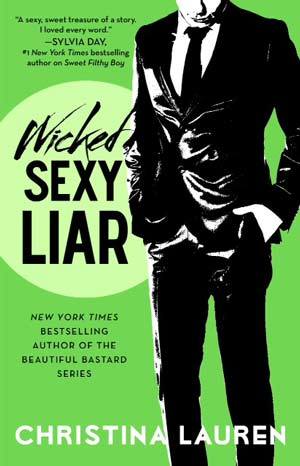 Dating a friend's ex is supposed to be off the table. But sometimes what's really, really wrong is actually really, really right.
Sweet Ruin by Kressley Cole
Release Date: December 1st/Gallery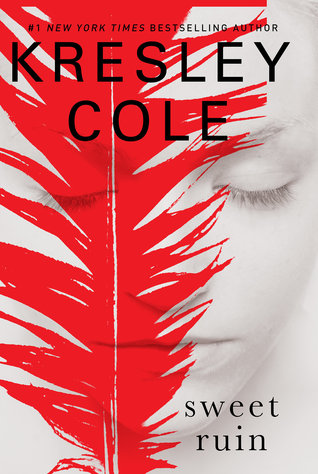 A foundling raised in a world of humans
Growing up, orphaned Josephine didn't know who or what she was—just that she was "bad," an outcast with strange powers. Her baby brother Thaddeus was as perfect as she was flawed; protecting him became her entire life. The day he was taken away began Jo's transition from angry girl…to would-be superhero…to enchanting, ruthless villain.
A lethally sensual enforcer on a mission
A threat to the Møriør has brought archer Rune the Baneblood to the mortal realm to slay the oldest living Valkyrie. Whether by bow or in bed, he never fails to eliminate his target. Yet before he can strike, he encounters a vampiric creature whose beauty conceals a black heart. With one bite, she pierces him with aching pleasure, taking his forbidden blood—and jeopardizing the secrets of his brethren.
A boundless passion that will lead to sweet ruin…
Could this exquisite female be a spy sent by the very Valkyrie he hunts? Rune knows he must not trust Josephine, yet he's unable to turn her away. Despite his millennia of sexual conquests, he can't ignore the unfamiliar longing she arouses deep within him. When Jo betrays the identity of the one man she will die to protect, she and Rune become locked in a treacherous battle of wills that pits ultimate loyalty against unbridled lust.
Getting Rough by C.L. Parker
Release Date: January 26th/Bantam
In the next sizzling novel of C. L. Parker's Monkey Business Trio—perfect for fans of Bared to You and Beautiful Bastard—the competition between two rival sports agents heats up as they get up close and personal in the boardroom . . . and the bedroom.
Books I purchased:
The Outlandish Companion (Volume Two) by Diana Gabaldon
Released on October 27th/Delacorte Press
More than a decade ago, #1 New York Times bestselling author Diana Gabaldon delighted her legions of fans with The Outlandish Companion, an indispensable guide to all the Outlander books at the time. But that edition was just a taste of things to come. Since that publication, there have been four more Outlander novels, a side series, assorted novellas, and one smash-hit Starz original television series. Now Gabaldon serves up The Outlandish Companion, Volume Two, an all-new guide to the latest books in the series.
Written with Gabaldon's signature wit and intelligence, this compendium is bursting with generous commentary and juicy insider details, including
• a complete chronology of the series thus far
• full synopses of A Fiery Cross, A Breath of Snow and Ashes, An Echo in the Bone, and Written in My Own Heart's Blood
• recaps of the Lord John Grey novels: Lord John and the Private Matter, Lord John and the Brotherhood of the Blade, Lord John and the Hand of Devils, and The Scottish Prisoner
• a who's who of the cast of Outlander characters.
What did you get to stack your shelves with?
Tamie Xo