Stacking The Shelves is all about sharing the books you are adding to your shelves, may it be physical or virtual. This means you can include books you buy in physical store or online, books you borrow from friends or the library, review books, gifts and of course ebooks!
From Penguin:
The Shadow by Sylvain Reynard
Release Date: February 2nd, 2016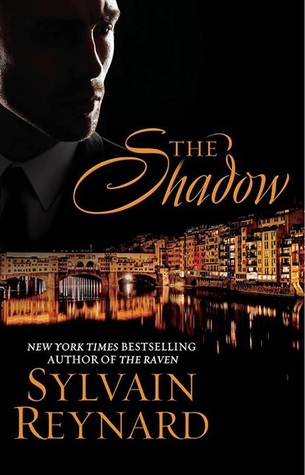 From the New York Times bestselling author of the Gabriel trilogy comes the hotly anticipated follow-up to The Raven, a sensual novel set in Florence featuring the dangerously intoxicating coupling of Raven and William…
Raven Wood's vampyre prince has returned, pledging his love and promising justice for every wrong done to her. In the wake of their reunion, Raven is faced with a terrible decision—allow the Prince to wreak vengeance against the demons of her past, or persuade him to stay his hand. But there is far more at stake than Raven's heart…
A shadow has fallen over the city of Florence. Ispettor Batelli will not rest until he uncovers Raven's connection to the theft of the priceless art from the Uffizi Gallery. And while the Prince hunts a traitor who sabotages him at every turn, he finds himself the target of the vampyres' mortal enemy.
As he wages a war on two fronts, he will need to keep his love for Raven secret, or risk exposing his greatest weakness…
Loud is How I Love You by Mercy Brown
Release Date: January 19th, 2016
One girl's heart gets rocked to the core in the first novel in this sexy New Adult series.
Twenty-one-year-old front girl Emmylou knows that getting her band noticed in the '90s indie rock scene will be no easy task. She definitely knows better than to break the number one rule of the band: Don't sleep with your bandmates! But after she ends up having the best sex of her life with her guitarist, Travis, she finds following that rule is a lot harder than it sounds.
When the band gets the gig of their dreams, making it big seems just within reach. But Emmy's inability to keep her hands off Travis threatens everything they've worked for. Can Emmy find a way to break the rules and not blow the chance of a lifetime?
Coming Apart at the Seams by Jenna Sutton
Release Date: December 1st
From the author of All the Right Places, a sweet and sexy romance about finding the right words and the perfect fit…
Love can take some time to break in…
Teagan O'Brien, heiress to the Riley O'Brien & Co. denim empire, is anything but a spoiled rich girl. She's worked hard to secure her place in the family business and can hold her own, in and out of the office. Only one man has ever been able to get under her skin—sexy football star Nick Priest. Years ago they crossed the line from friends to lovers, but he left her heartbroken. Since then, she's been determined to keep him at arm's length—no matter how tempting he looks in his jeans…
Nick has fortune, fame, and looks that make most women hot and bothered. But he doesn't have the woman he really wants. He knows he screwed up when he walked away from Teagan, and now that he has a second chance, he'll do whatever it takes to win her over—no matter how tongue-tied he gets…
From Gallery:
Appealed by Emma Chase
Release Date: January 19th, 2016
When Brent Mason looks at Kennedy Randolph, he doesn't see the awkward, sweet girl who grew up next door. He sees a self-assured, stunning woman…who wants to crush the most intimate – and prized – parts of his anatomy beneath the heels of her Christian Louboutins.
Brent has never let the loss of his leg in a childhood accident affect his ability to lead a fulfilling life. He sets high goals–and then he reaches them.
And now he has his sights set on Kennedy.
**
When Kennedy looks at Brent Mason, all she sees is the selfish, Abercrombie & Fitch catalogue-worthy teenager who humiliated her in high school to join the popular crowd. A crowd that made those years a living hell.
She's not a lovesick social outcast anymore – she's a DC prosecutor with a long winning streak behind her. Brent is the opposing attorney in her next case and she thinks it's time to put him through a little hell of his own.
But things aren't exactly working out that way.
Because every fiery exchange has her wondering if he's as passionate in the bedroom as he is in the courtroom. Each argument and objection only makes him want her more. In the end, Brent and Kennedy may just find themselves in love…or in contempt of court.
APPEALED is a sexy, humorous romance about first crushes, second chances and the final verdict of the heart.
Before by Anna Todd
Release Date: December 8th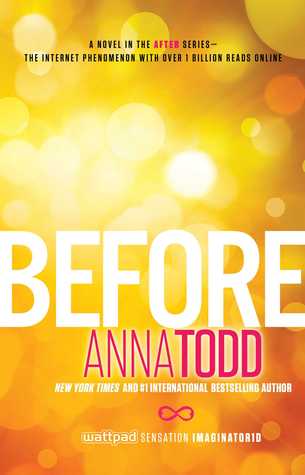 Book Five of the After series—Anna Todd's Wattpad fanfiction that racked up one billion reads online and captivated romance readers across the globe! As told by Hardin and other characters, Before will explore the hero's life before he met Tessa, reveal what happens after After, give you new insights on their turbulent romance—and revel in the awesome power of true love.
From the author:
Poughkeepsie Begins by Debra Anastasia
Released: November 22nd
It ends with the beginning. This legendary, indie, cult-favorite series ends its tale with the story of the Poughkeepsie brotherhood before the tattoo. Before the train station, before the church, before a criminal empire there was a foster home and three teen boys who chose each other as family, because the ones they were born into didn't exist
Still in high school, Beckett is already laying the groundwork for a grander life ahead, one where his brothers want for nothing and get some respect for once. But even as he plans, Beckett must decide if he's ready to make that choice—diving in to a life that trades his chance at a future, his chance at something as simple as first love with a girl named Candy Cox, for their chance to find happiness.
Blake, Beckett, and Cole's devotion to each other is forged by fists and the driving need to belong somewhere, to do more than just survive this life. Readers of the series know they each get there in the end, but before we count smiles, we must first shed tears. These early days of the Poughkeepsie brotherhood will play on your heartstrings before serrating them with a knife; they'll lift your soul with music, only to leave you with nothing but a desperate prayer for hope.
And when you reach the end of the beginning, you'll be ready to start the series all over again.
What books did you recently get to stack your shelves with?
Tamie Xo