What books are you hoping to get for Christmas (whether as gifts, or ones you'll purchase yourself)?
Two of my favorite and very long running series had books that came out this year that I haven't purchased yet, so they would both be on my wishlist…
X:  The number ten. An unknown quantity. A mistake. A cross. A kiss.

X:  The shortest entry in Webster's Unabridged. Derived from Greek and Latin and commonly found in science, medicine, and religion. The most graphically dramatic letter. Notoriously tricky to pronounce: think xylophone.

X:  The twenty-fourth letter in the English alphabet.
Sue Grafton's X: Perhaps her darkest and most chilling novel, it features a remorseless serial killer who leaves no trace of his crimes. Once again breaking the rules and establishing new paths, Grafton wastes little time identifying this sociopath. The test is whether Kinsey can prove her case against him before she becomes his next victim.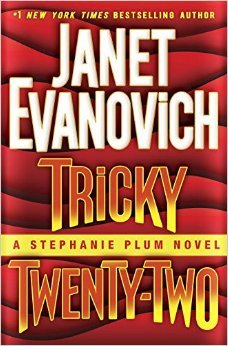 Something big is brewing in Trenton, N.J., and it could blow at any minute.
Stephanie Plum might not be the world's greatest bounty hunter, but she knows when she's being played. Ken Globovic (aka Gobbles), hailed as the Supreme Exalted Zookeeper of the animal house known as Zeta fraternity, has been arrested for beating up the dean of students at Kiltman College. Gobbles has missed his court date and gone into hiding. People have seen him on campus, but no one will talk. Things just aren't adding up, and Stephanie can't shake the feeling that something funny is going on at the college – and it's not just Zeta fraternity pranks.
As much as people love Gobbles, they hate Doug Linken. When Linken is gunned down in his backyard it's good riddance, and the list of possible murder suspects is long. The only people who care about finding Linken's killer are Trenton cop Joe Morelli, who has been assigned the case, security expert Ranger, who was hired to protect Linken, and Stephanie, who has her eye on a cash prize and hopefully has some tricks up her sleeve.
As far as romance books go I still need…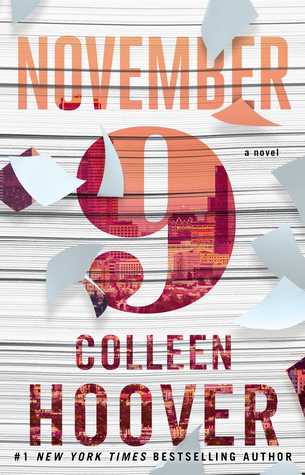 Fallon meets Ben, an aspiring novelist, the day before her scheduled cross-country move. Their untimely attraction leads them to spend Fallon's last day in L.A. together, and her eventful life becomes the creative inspiration Ben has always sought for his novel. Over time and amidst the various relationships and tribulations of their own separate lives, they continue to meet on the same date every year. Until one day Fallon becomes unsure if Ben has been telling her the truth or fabricating a perfect reality for the sake of the ultimate plot twist.
Lastly, I want to read a biography on the Vanderbilt family, but I haven't made a decision on a specific book yet.
What about you? What books are on your wishlist for Christmas?
Tamie Xo
You can visit this topic on Musing Mondays at A Daily Rhythm.