Stacking The Shelves is all about sharing the books you are adding to your shelves, may it be physical or virtual. This means you can include books you buy in physical store or online, books you borrow from friends or the library, review books, gifts and of course ebooks!
From Penguin:
Alone in the Dark by Karen Rose
Release date: February 2nd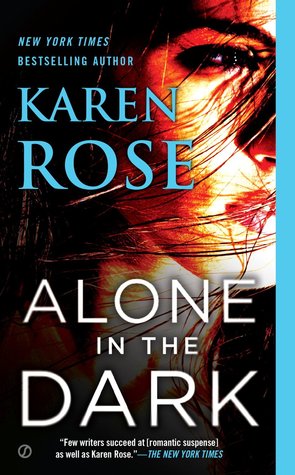 Homicide Detective Scarlett Bishop has seen enough bad guys slip through the cracks and too many innocent victims go unavenged to know good doesn't always prevail. So far she's been able to lock away her rage and her vigilante fantasies. That lock is about to break.
Former Army Ranger Marcus O'Bannion is a fierce champion of victims' rights. His secret past gives him good reason. He believes he's seen the depths of human depravity, but then his investigation into the murder of a young girl who once asked for his help lures him and Scarlett down a dark, dark road—and straight into the crosshairs of a dangerous, powerful underground ring that deals in human trade. To stop them, Scarlett and Marcus have to be just as cunning and just as ruthless. But first they have to make it out alive.
Dare to Run by Jen McLaughlin
Release date: February 2nd
She knows what he's like on Boston's mean streets. Now she's going to find out if he's got some heart.
Lucas Donahue is not ashamed of his criminal past, but after a brief stint in prison, he's ready to go legit and live a normal life. The problem is, no one leaves the gang without permission—even if he is one of the boss's top men. Plus someone's placed a hit on him. And then there's that feisty little bartender who's going to cause him even more trouble.
Heidi Greene knows to keep her distance from a ladies' man like Lucas—even if she can't keep her eyes off him. When he rescues her from an attack in the alley outside her bar, she's forced to stay by his side for safety. But the longer she spends time with him, the greater her chances are for getting hurt in more ways than one.
Midnight Revenge by Elle Kennedy
Release date: February 2nd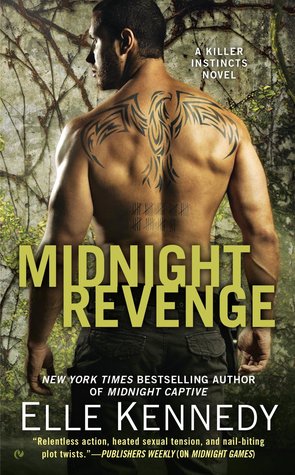 Out of all the stone-cold mercenaries in Jim Morgan's black ops organization, Derek "D" Pratt is the most intimidating. He is tight-lipped and covered in tattoos, and even the other guys on his team are afraid to ask him about his past. D's been off the grid for years, but after his teammate Sullivan is mistakenly captured in his place, D is forced to come out of hiding and face his demons.
When D lands in Mexico, he's ready to risk everything to save his friend. To complicate matters, Sofia Amaro, a feisty doctor whom D had a one-night stand with months ago, has tracked him down. And in an instant she's unintentionally caught up in his life-threatening rescue mission.
Now D must extract not one but two people from the most violent world he's ever encountered. And one of them is carrying his child…
From Simon and Schuster:
How to be Single by Liz Tuccillo
Release date: 1/26 (originally published 2008)
It's the most annoying question and they just can't help asking you:
Why are you single?
On a brisk October morning in New York, Julie Jenson, a single thirty-eight-year-old book publicist, gets a hysterical phone call from her friend Georgia. Reeling from her husband's announcement that he is leaving her for a samba teacher, Georgia convinces a reluctant Julie to organize a fun girls' night out with all of their single friends to remind her why it is so much fun not to be tied down.
But the night becomes a wake-up call for Julie because none of her friends seem to be having much fun: Alice, a former legal aid attorney has recently quit her job to start dating for a living; Serena, who is so busy becoming a fully realized person that she can't find time to look for a mate; and Ruby, a curvy and compassionate woman, has been mourning the death of her cat for months.
Fed up being single in Manhattan, Julie sets off to find out how women around the world deal with this dreaded phenomenon. From Paris to Rio to Sydney, Bali, Beijing, Mumbai, and Reykjavik, Julie falls in love, gets her heart broken, sees the world, and learns more than she ever dreamed possible. Written in Liz Tuccillo's pitch-perfect, hilarious, and relatable voice,How to Be Single is the ultimate novel for the adventurer in us all.
What books did you get to stack your shelves with?
Tamie Xo